Many headlines today speak to the pandemic and its impact on student loan borrowers. A frequent storyline is the speculation that when the current suspension on federal student loan repayment ends, a large number of borrowers will fall past due and eventually default. When we look at pre-pandemic student loan data, we know many borrowers—disproportionality those from underserved communities—fall past due and default on their loans.

This topic was discussed in a recent webinar hosted by Center for Financial Security. Three panelists who work directly with students offered expert insight on why these populations experience delinquency and default at a disproportionate rate. This post explores the insight and what can be done to curb defaults.
Common causes of delinquency and default and proven default prevention strategies include:
1. Lack of Access to Accurate Information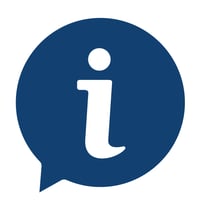 Borrowers often become delinquent due to lack of access to accurate information. It leads to a false sense of not having any options other than making full payments under the standard 10-year repayment plan. The fact that there's a large selection of options to lower or postpone monthly payments isn't always known.
Solution: Personal finance and student loans go hand-in-hand. And each student arrives on campus with a different level of personal finance knowledge. But according to this FLEC study, most people fail when tested. Are you confident students are up to speed on what to do if they can't make their student loan payments? A personal finance curriculum, which includes accurate student loan information, must be integrated into the college experience. Some colleges take it to the next level and dedicate staff to borrower outreach. With support from a third-party and NSLDS data, staff routinely contact borrowers in different stages of delinquency to ensure those who struggle with repayment are provided with accurate information when they need it.
2. Mistrust in the Financial System
For some borrowers there's a level of mistrust in the financial system that was formed by experiences and observations that often take place in underserved communities. Perhaps a family member's home was foreclosed on or fell into a predatory loan. Unwilling to work with an organization when previous organizations caused harm isn't difficult to imagine. In addition, student loan data shows it's not typically borrowers with high student loan debt who default—it's the borrowers with low student loan debt who likely didn't finish their degree program.
Solution: Issues that were created over time require solutions that happen over time. And the solution starts with having conversations with affected communities about student loans and financial wellness. Public education, higher education, and community organizations need to work together, and start early to create trusting relationships between students and the people who are there to help guide them.
3. An Element of Unpreparedness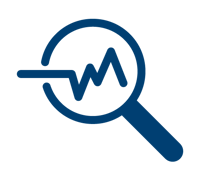 A lot of students enroll in college without knowing what it takes to succeed, both financially and academically. We know many people want to go to college, but an element of unpreparedness may derail their goals. Is the student aware of the work needed to do well in college? Are they thinking ahead about finances in and out of school? An unprepared student is at risk of dropping out, and the link between college completion and default is well-established.
Solution: No two schools are the same, and it can be difficult to identify students who need elevated academic and financial support. One solution lies in learning how to use your own campus data which can:
Identify gaps that lead to persistence and completion issues
Offer ways to fill those gaps, identifying the type of needed support
Signal the exact moment in the college experience where that type of support is needed
Georgia State University saw great success in their data-based approach. Their graduation rate increased from 48% in 2008 to 55% in 2018. More impactful though, the graduation rate for African American and Hispanic students, and Pell Grant recipients increased from 18% to 55% over the last 16 years. (Read more about it here.)
As we near the end of the student loan repayment suspension, the need for elevated support continues to grow. We encourage you to tap into the resources that have already been developed. Articles, case studies, webinars, and more have documented successful approaches. We've rolled out a series of student-facing YouTube videos created by our own experts in the field, on topics student loan borrowers will appreciate on a platform they embrace. If you like what you see, subscribe as additional videos are in development.
Find additional resources on our Student Loan Repayment Benefit page.