You hear time and time again social media is here to stay. That much is obvious. What isn't so obvious is how colleges and universities can make the most of their social media channels. Virtually everyone is on social media in one way or another, especially students. An effective social media strategy helps schools reach and engage with students and their families in a way that is natural and in an environment they find familiar. This blog post identifies four steps to maximizing your social media strategy.

1: Know Your Audience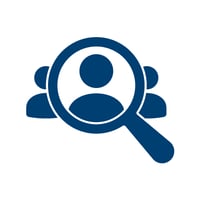 There are three common reasons why an organization decides to join social media and those reasons are to build:
Organizational loyalty
Organizational recognition
A richer experience and service
Regardless of your reason (maybe it's all three), to be successful you must first know one thing: your audience. Knowing who your audience is will help inform your content and the social media platforms you decide to use. For instance, Instagram is a popular platform for young adults. If you're only posting on Facebook, there's a good chance your posts aren't making their way to a fair amount of current and perspective students. And a lot of students' parents are on Facebook and not Instagram. To reach both portions of your target audience, using both Facebook and Instagram would be a better option.
For content, know current and perspective students and their parents may be interested in different information. The former is likely more interested in learning about free giveaways or upcoming campus events. The latter is likely to find more value in learning about student success stories and family-facing resources. You see how your content and platform changes, depending on who you're trying to engage with.
2: Strategize Your Content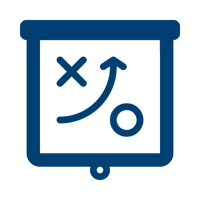 Have you heard of the phrase "jab, jab, jab, right hook"? What this means is you want to get your audience's attention. If your posts go unnoticed, that's wasted time and effort. A great way to get your audience's attention is to consistently share and post content related to your school (but not directly so) that your audience may engage with.
Some great current student-facing examples of this are:
An event happening in town that students would enjoy going to
Clubs both on and off campus that are looking to expand their number of members
Free coffee offered to students on an upcoming day
Exciting new school-branded items available in the school store
An upcoming contest
Implementing a user generated content campaign
And sharing, retweeting, commenting on, and liking a student's post you find relevant
Now you have their attention. It's time for the right hook. What is it that you want your audience to do? Some examples may be:
Attend a school function, such as a financial wellness seminar
Complete their FAFSA or other financial aid forms
Read your FERPA policy
Let them know how to manage student loans
Share job interview tips
Remind them of upcoming dates, such as when bills are sent and refund checks issued—anything you deem important
3: Use Visuals and Set Your tone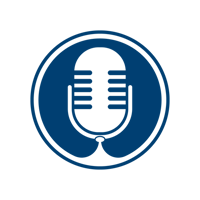 Posts that include visuals attract more attention, and it's what your audience sees first. Mixing video, photos, and graphics into your social media channels is a best practice for this reason.
Consider also incorporating humor into your posts. People want to interact with someone who is real, someone they can relate to. And humor helps remove what could otherwise be a robotic tone. Engage in a friendly way, use warm and inviting words, remain humble, and listen more than you talk.
4: Actively Cross-Promote
As a post-secondary institution, you likely have many offices that focus on different areas. You also have a website loaded with information. How do you use social media to support all moving parts within your institution as well as your website? The answer is cross-promotion. Share other office's social media posts, your own posts that originated from a different platform, and link to your own website often. Doing so will increase engagement across all accounts, platforms, and web pages.
Creating a large following on social media requires work, and it isn't something that happens overnight. Keep posting and engaging with your audience. Find out what works for your school, seriously consider feedback (both positive and negative), see what works for other colleges and universities, and adjust as often as needed. In time you'll find the perfect mix of content and engagement that builds loyalty, recognition, and a rich student experience.