Student loan default takes a toll on borrowers—mentally, physically, and financially. It's also damaging to schools but not so directly. I've helped hundreds of borrowers at every stage of student loan repayment. It's not an easy job. But being there for people who are in a challenging situation is the right thing to do. Having said that, it would be wonderful if we could find a way to lower the number of delinquencies. Which leads to this little blog post that presents four things you can do to reduce the number of students who experience delinquency and default.

1. Fix the disconnect between borrowers and their repayment options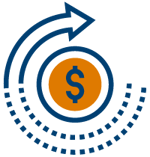 Too many borrowers learn about their repayment options when they're already delinquent. In some cases, they don't find out until after they've entered default. Borrowers should be better prepared for repayment and understand the actions they need to take before it starts. If borrowers can't pay, they need to know that delinquency isn't the only option. An effective way to fix this disconnect is to provide resources (like a student debt letter) and information on federal student loan repayment options while they're on campus. Many schools distribute information (handouts, web-pages, etc.) or hold workshops to help students receive their loans. Consider doing the same with matched vigor for repayment.
To help you get started, check out the following free resources.
For you:
For your students:
2. Put a spotlight on personal finance and credit early on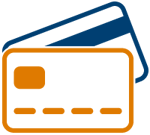 It's not uncommon to come across borrowers who aren't familiar with how credit works or their obligations tied to loans. You should take advantage of the time borrowers have before they start repayment to spotlight that information. Offering a course and resources that explore credit and personal finance are great ways to do so. You already prepare borrowers for work in the field they're studying. Take it a step further. Educate borrowers about personal finance as well. Could your school offer one or two credit personal finance courses to help engage more students?
3. Talk about default early and often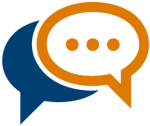 I've heard this a lot: "I found out I'm in default. What does that mean?" When borrowers default on their loans but don't know what default is, it adds fuel to the fire. This is the case because they're less likely to take steps to prevent default when they're not sure about the implications or the major effort to resolve it. If we could educate borrowers on what default is before they need to know perhaps we could prevent it. Like a Public Service Announcement, if borrowers fully understood what's at stake, they might be more likely to do what's needed to prevent it. Include a section on what default is in your personal finance course and resources so borrowers understand the consequences. Find ways to talk about it on campus. Stress to your students why it must be avoided.
4. Invest in the relationship or build an alliance with a trusted partner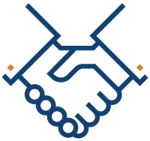 Advice is best received when coming from an entity with a relationship that's been invested in. And your presence in borrowers' lives early on places you in a unique position to invest—you're familiar and spend years with the borrower. Acting on the three above sections will do exactly that—invest in the relationships you have with your borrowers. It shows you care, because in reality you do. Then, when your borrowers find they need help, who are they going to go to? They'll go to you. So start investing more in the relationship and utilizing that relationship to get results. And if you don't feel you have the time nor resources to do so, team up with a trusted partner who'll do it for you.
The key to preventing default begins with you. Treat repayment option knowledge with the same importance you place on the FAFSA. Educate your students about personal finance so they aren't left in the dark. Stress the direness of default. Taking these steps will not only strengthen your relationship with your students, it will drive results and lower your CDR. You can be the industry expert.
Nick Stundahl is a former Repayment Solutions Loan Counselor who's worked with student loan borrowers for over five years. During that time, he also earned a degree in communications and recently started writing for the Attigo Suite. Bringing along with him his insider knowledge of the student loan industry and passion for the written word, Nick continues his interest in driving student success.
Find additional resources at our Persistence and Completion Strategies page.
Reminder
To make sure you're current on all things related to higher education student success, subscribe to our monthly Attigo Connects newsletter delivered right to your inbox.