Supplemental student loan repayment support (i.e. outreach and counseling beyond the work of federal loan servicers) is an important student success service. The goal is clear: to educate students about their loans so they can navigate repayment and continue down the road to success. What isn't so obvious is the business motivation behind offering this type of service to students.

Historically, the need to avoid federal sanctions or loss of Title IV aid eligibility has been a key motivator to purchasing repayment support. But in our work with schools we're discovering new influencers and thought you'd find these observations interesting.
Demonstrating Commitment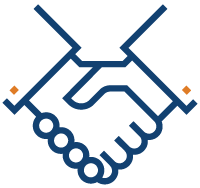 There are a growing number of schools who provide repayment support despite having a very low Cohort Default Rate (CDR). They don't have a "CDR problem", they aren't nearing the threshold where their Title IV eligibility is in jeopardy. Instead, they view offering repayment support as an opportunity to demonstrate their sincere commitment to their student's long-term well being. They don't want the stress or financial repercussions of delinquency or default to be burdens their students might otherwise have to endure.
We asked Shane Maloney, Associate Director for Federal Awards at UW-Madison, and Cohort Catalyst® customer, why the school opted to provide repayment support for their students despite having a CDR far below the national average.
"Our low Cohort Default Rate is a point of pride for UW‐Madison. Our rate wasn't a problem when we began working with Cohort Catalyst, but we still had students who were struggling with repayment, delinquency, and default. We believe we have the responsibility to reach out to borrowers to offer any assistance we can. In many instances, borrowers just need to be informed about their options."
Keeping the Door Open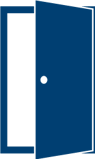 Some schools have a higher stop out rate than others. Students today don't fit the same profile as students in the past. They come from different backgrounds, may need to work while in school, and may have to care for dependents (source). Many hurdles can exist between a student and their degree. If it becomes too much, they may find they need to stop taking classes to focus on other areas of life.
The crux of this issue goes to a recent finding that "the default rate among borrowers who didn't complete their degree is three times as high as the rate for borrowers who did earn a [degree]. When these students stop taking classes, they don't get the wage bump that graduates get that could help them pay back their loans" (source). One thing that could help these students is returning to school to complete their programs of study. But an unresolved default can prevent students from receiving additional federal student loans, and that often means re-enrollment isn't possible.
Schools like Madison College recognize this and provide repayment support through Cohort Catalyst to help students navigate manageable payment plans. That way, students who have stopped out of school can stay out of default, and retain their ability to re-enroll and complete their degree program later on.
"As I considered our CDR, mission of the college, and barriers to financial support, the primary goal of providing default prevention support was access. As institutions, we are required to provide information to students, but they often forget it. When they don't do well, what they were introduced to in the past is often lost. Madison College, in our commitment to access, wants to assist our students and get them back on track to reverse life's pitfalls," said Keyimani Alford, PhD, Director of Student Financial Support Services at Madison College.
Keeping Up with the Competition
A renewed emphasis on student outcomes is the result of the sentiment that 89% of degree holders view their student debt as a burden. Incoming students and their families are encouraged to be good consumers, evaluate their options, and pick the best return on their post-secondary investment.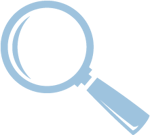 Sources, such as the improved College Scorecard website, provide information on school graduation rates, average indebtedness, and future earnings. Those numbers alongside published CDRs provide a glimpse into what life could look like for a student post-education. If any of those numbers don't look good, it may result in a student deciding to attend a different school.
"We know that prospective families may use [our CDR] as something to evaluate the health and strength of Wabash. So, the lower the default rate, the better. As we think about how well our graduates are doing, some may use it as a measure of their ability after leaving Wabash to payback their student loans. So, it's kind of a health indicator, as some prospective families may view it," said Alex DeLonis, Director of Financial Aid at Wabash College.
Like most companies, schools want their statistics to portray success. This is another reason why hiring repayment support services can be a beneficial business decision.
Certainly the business motivation behind student loan repayment support can vary. What doesn't change are the benefits it affords schools and students. If your school doesn't provide repayment support, consider adding it. It's definitely becoming a good business decision.
Reminder
To make sure you're current on all things related to higher education student success, subscribe to our monthly Attigo Connects newsletter delivered right to your inbox.