The Attigo team loves learning about new student success strategies, efforts, and tactics. We appreciate the innovative people who share valuable insight and helpful information on important student success topics. Since we're all spending more time working online we're celebrating three of our favorite financial wellness experts and sharing how they're building knowledge among the ranks.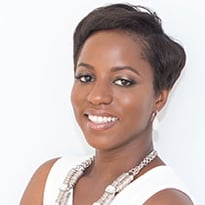 Bola Sokunbi is a Certified Financial Education Instructor (CFEI), bestselling author, and founder and CEO of Clever Girl Finance. Bola's mission-driven financial education platform provides financial guidance to women through online content, easy to digest courses, one-on-one mentoring, and an incredibly supportive community.
Bola's astute and practical advice supports real-world situations that many face, not just women, in our drive to become more financially savvy. Her casual and supportive nature makes embracing topics easy. And she relates to followers by not only sharing success stories, but failures, too.
We reached out to ask Bola for her number one piece of advice for becoming financially healthy. She replied, "When it comes to taking control of your financial wellness, it's key to first set the intention that you want to succeed. Yes, financial wellness requires having a handle on discipline, paying off debt, budgeting, saving, and investing. But having the right mindset sets the foundation for it all."
Clever Girl Finance's Most Popular Blog Topics
How to save money by reducing your taxable income
How to manage your money: 19 tips to do it right
The 12 best work from home jobs to earn extra money
How to set your financial goals for success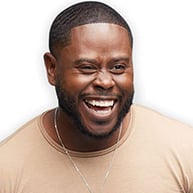 Anthony ONeal has a compelling story. At age 18 he entered college with a scholarship and his dad's GI Bill to help fund his education.
However upon arriving on campus, his lack of financial insight and guidance led him to taking out a credit card in exchange for a couple of free pizzas and a t-shirt. He didn't understand how that one decision would impact his future. By age 19 Anthony was $25,000 in debt, had lost his scholarship, and became homeless.
Fast forward 14 years and Anthony talks about taking responsibility for his choices and making better ones. In his new role as a best-selling author, speaker, and member of Dave Ramsey Solutions he's not only built a home but also gives back to the community. Anthony's focus is on helping students make smart decisions related to money, relationships, and education. He's "passionate about helping students pursue their passions while living a well‑balanced life."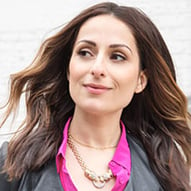 Farnoosh Torabi is an award-winning financial correspondent, bestselling author and television personality. Her So Money podcasts bring top experts' from a variety of areas to provide solutions on how to manage money well, get out of debt, and earn more.
In addition to being an engaging host, Farnoosh has candid conversations about money with the world's top business minds, authors, and influencers. Her podcasts introduce super interesting people from all walks of life, and with varying areas of expertise. So keep an open mind when you come across a topic like "Tapping your way to financial clarity…". It sounds odd, but it's an exercise that combines the ancient practice of acupuncture with modern psychology and financial wellness.
A Handful of Unique So Money Podcasts
Tapping your way to financial clarity
Is spending money on storage worth it?
How to deal with a spouse's six-figure debt
How to attend grad school for free with Danielle Forbes
Honorable Mentions
Do you follow a favorite financial wellness person? Please share by leaving a comment below!
Reminder
To make sure you're current on all things related to higher education student success, subscribe to our monthly Attigo Connects newsletter delivered right to your inbox.