Ascendium is finding new ways to help the higher-ed community navigate these challenging times. As shared in a recent press release, any post-secondary school that signs up for GradReady® can use the site at no cost through December 31, 2020. So, we're using this post to introduce this interactive, online student success curriculum in case you're not already familiar.

Moving Beyond Financial Wellness
GradReady is a mobile friendly website that includes video-based lessons and knowledge checks. It's packed with helpful resources and covers a wide variety of topics to help students succeed in higher education and in life.
The original GradReady offered financial wellness topics and tools that were relevant to students before, during, and after college. We took it a step further. Today, GradReady covers those topics and includes academic and life management skills. This places students who use the tool in an even better position than before.

Let's break down the original GradReady financial wellness topics to get a better understanding of its thoroughness.
Before college topics include:
How to fund your education
Introduction to federal and private loans
A crash course on budgeting
And deciding whether living off campus is the right move
During college topics include:
Helpful info on banking, credit, and identity theft
Balancing education debt against future income
A closer look at personal credit
And why it's important to revisit your finances often
After college topics include:
How to navigate big purchases like a new vehicle or home
An explanation of gross income, taxes, retirement planning, and investing
And a thorough explanation of student loan obligations and repayment options
The expanded GradReady covers even more!
Academic lessons include:
Key differences between high school and college
Studying, note taking, and test taking tips
How to succeed in math, write essays, and navigate online courses
Developing critical thinking and maintaining academic integrity
Life management lessons include:
Exploring careers and majors
Maximizing the college experience
Achieving well-being, managing time, and handling failure
How emotional intelligence gets you further
And how to set goals that are kept and achieved
Supporting persistence and completion is an important initiative, so we've included as many relevant topics as possible—all in one product.
GradReady also provides interactive tools to help students put learning into action.
Financing Plan—Compare different financing plans based on school, living situation or attendance level. By entering costs, family contribution and award letter data, students can determine the amount of student loans they may need to borrow in a single year or over multiple years.
Budget—Completely customizable, this tool lets students create a realistic roadmap of their personal income and expenses. Through ongoing engagement, they can track and manage spending.
Debt-O-Meter—Promote responsible borrowing and improve debt management with this unique calculator that compares anticipated loan debt to potential income.
Electronic Loan Counselor—Students can import their federal student loans and evaluate actual federal repayment options. Monthly payment amounts are based on the student's indebtedness and self-reported financial situation.
Built for Personalization and Engagement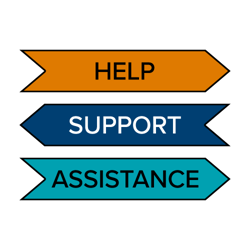 GradReady doesn't stop with a robust curriculum and interactive tools. It was built with personalization and engagement in mind. Beyond branding and course selection there are sections within the website where you can showcase your unique resources and contacts. Introduce your Career Center, Advising Office, or Financial Aid Team.
In providing GradReady students have a centralized hub to locate the people and services you provide while simultaneously strengthening their skills.
And if you're wondering how you'll know if your students are engaging and progressing within the tool, don't worry. A 24/7 Admin Dashboard provides all the insight you'll need, including:
account creation data
quiz results
improvements in knowledge and behavior
and curriculum completion
People Agree: GradReady Checks Off All Boxes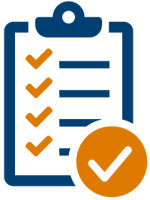 We had the opportunity to ask both students and GradReady customers about the product, and we are delighted to share what we found!
Students:
94% said GradReady helped them learn how to pay for college
89% said the product improved their financial behavior
87% said they felt more confident after using GradReady
Customers:
90% said GradReady's expanded topics make the product even more valuable than before
90% said they need the new content to help increase student persistence and completion
100% said that GradReady is a useful component to a First-Year Experience program
100% said the ability to list campus resources within the product was beneficial
If you're interested in using GradReady, let us know. Onboarding is easy and requires little to no work on your part. We take care of everything, because we're here to help you help your students.