Mother's Day is right around the corner. It's a time to celebrate and honor moms, their wisdom, and guidance. The world of student success is no different. That's why we're honoring the mother of student debt letters: Jenny Stephens from Indiana University (IU). Her "baby" just turned seven years old! Having been the first to create and launch a debt letter, we wanted to know more. How was it conceived? What were the biggest challenges and proudest moments? And, does she have any advice for schools who are thinking about including a debt letter in their family?

Tell us how the debt letter idea was conceived.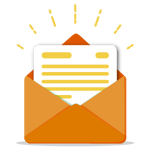 My boss Jim Kennedy was part of an IU task force on Student Financial Literacy formed in 2011. The group had surveyed students to find out their level of awareness of their debt. He later attended a student forum hosted by IU about student loan debt awareness, which confirmed that too many students had no idea if, or how much, they had borrowed for college. It was all his idea. Right after that forum he said, "We should tell them! How about we send them a letter?" And the rest is history.
What was the biggest challenge in launching a debt letter at IU?
We wanted impactful but not overwhelming data. We tossed around all the issues everyone still wrestles with today—it won't be perfect. We can't report on Grad PLUS, Title VII and VIII, or private loans from other institutions. There are so many caveats needed to explain why the numbers are an estimate.
As the mother of student debt letters, what are you most proud of?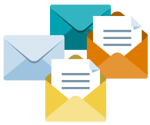 I honestly think we managed to make it impactful and not overwhelming. Showing total debt to date, monthly and total payments on a ten-year plan, total interest, and providing a responsible set of caveats and resources on one page front and back was a feat. We haven't changed much at all since it was launched in Spring 2012.
---

Check out Student Debt Letter Trends: Data, Calculations, and Compliance to learn more about state-based requirements and debt letters in general.
---
What has been the most surprising outcome of sending debt letters?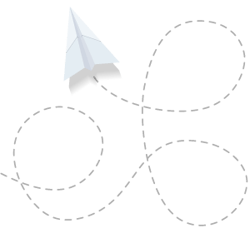 We weren't sure what to expect, but students reacted very positively and in numbers that were manageable – there was nothing to be afraid of, after all! Our first round of letters in spring 2012 hit on the cusp of the nation just beginning to realize that the ease of borrowing might be turning into a bit of a problem. The timing could not have been better for IU to be putting these numbers in students' hands, as the media was also alerting them to the pitfalls of not paying attention to growing debt.
If you were to give one piece of advice to schools contemplating sending a debt letter, what would it be?
Get over your need for perfection and just do it. The best you can do beats doing nothing, hands down. For some students, it will make a real difference.
---

Interested in launching a debt letter? Read Considerations for Planning and Implementing a Debt Letter to learn more.
---
What are your hopes for the future of student debt letters?
Consumer education about the implications of borrowing is a good thing. We hope that colleges and universities will engage with their students to explore ways to minimize future borrowing, accelerate their path toward a degree, and educate them about available repayment options. There will always be students who take on debt blindly or without full consideration of their likely financial future. It's in everyone's interest to communicate along each borrower's journey to better inform their future decisions. The letter is just one way to do that.

Jenny Stephens, University Director of Financial Aid at Indiana University
Jenny currently serves as University Director of Financial Aid at Indiana University (IU) and has worked in the field of financial aid for over 30 years. Her first job at IU was in 1986 processing guaranteed student loans. After 10 year at various institutions in Massachusetts she came back to work for IU in 2004. She took the idea for a loan debt notification from IU, fleshed out the details, and worked out the technical specifications for generating the numbers with a single developer; all while continuing her other responsibilities over the course of many months. In the end, the IU Student Debt Letter was born in 2012.
Questions?
Don't hesitate to reach out!
To make sure you're current on all things related to higher education student success, subscribe to our monthly Attigo Connects newsletter delivered right to your inbox.