While many successfully repay their loans, others struggle and a significant number default. Certainly the negative consequences of the situation most directly impact students, but a shadow is also cast on schools when their Cohort Default Rate (CDR) and number of students in default are published. It's an event that often prompts the question—what can be done (in a short amount of time) to reduce the instances of default and achieve a lower CDR? While many tackle this quest with proactive grace counseling and reactive delinquency outreach, there is another powerful—yet underutilized—solution that can bring even bigger results: Default Rehabilitation.

Default Rehabilitation Gaining Traction, Reaping Big Rewards
Standard delinquency prevention techniques can avert delinquency and default. Many schools perform grace-end or delinquency outreach using in-house talent or an external service provider. But what's less common is going after student success using a default rehabilitation service. By targeting students who are bearing the weight of default schools can actually reduce the CDR of an open cohort and provide students with a valuable second chance.
Cohort Catalyst provides this highly specialized service. Its default rehabilitation program includes:
Skip trace research

Counseling and education
Three way calls with borrowers and collection agencies
Monthly follow-up calls to keep borrowers on track making payments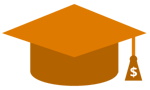 The end goal is for the borrower to successfully complete a rehabilitation agreement and be removed from the school's CDR. (Learn the nuts and bolts of rehabilitation from a past post, Default Rehabilitation: A First Step to a Second Chance.)
While only a fraction of schools leverage the power of a multi-pronged approach—combining default prevention efforts with default rehabilitation—there are a few shining examples who are paving the path:
Madison College is seeing stellar outcomes using unique approaches to student loan default management, including giving those who've stopped out a second chance at success with default rehabilitation.
University of Wisconsin—La Crosse added default rehabilitation services to get closer to achieving their goal of zero students in default. Yes you read that right, a 0% CDR.
How To Get Started
If default rehabilitation is new to you, let us help you explore it further! At Ascendium, we've been helping borrowers avoid default—and rehabilitate from it—for more than 50 years. We can help your students too.
Check out Cohort Catalyst® our default management service and get the details on default rehabilitation.
Attend our free June 20 webinar Cohort Catalyst: The Secret Sauce to Repayment Success.
Contact your Attigo Sales Rep.

Reminder
To make sure you're current on all things related to higher education student success, subscribe to our monthly Attigo Connects newsletter delivered right to your inbox.