It's no surprise that parents and caregivers play a key role in teaching kids about money. Check out this post for tips on financial topics to introduce at various ages. And learn how one mom engaged her teen and tween sons in financial wellness lessons over the pandemic summer.

Research shows money habits are set by age seven. CBS News business analyst Jill Schlesinger advises starting to talk about the basic concepts of money as young as age three. For example:
Sharing how mom goes to work so she can pay for things that cost money.
Making the distinction between things that are free like playing with friends, and things that cost money like a new toy.
Middle schoolers are at the age where they're able to set goals. Instilling the idea of saving for something provokes them to ask themselves if it's worth it to give up something they may want right now, in order to save for something in the future.
High school is the perfect time to start talking to kids about income, taxes, budgeting, and what it means to take on debt. We all remember our first paycheck where we only received part of what we earned and thought, "Who is this FICA person taking my money?" This is a great time to talk about the convenience of credit cards–but at what cost–and having family conversations about college funding and what's affordable.

Mandy Slowinski has been a college Financial Aid Director for the University of Wisconsin–Stevens Point (UWSP) since 2014. She has two sons, ages 10 and 17. In her profession she's very familiar with the importance of learning financial wellness skills. Over the pandemic summer she challenged her older son to get a head start on learning about a variety of important topics he'll need when he's at college. She pushed him to use GradReady®, the online financial wellness curriculum available to students that go to the college where she works.
"Even though I'm a Financial Aid Director, you know how teenagers are… mom doesn't know anything. So I thought the best way to teach him about these important topics was to engage him with the online tool I use at work to help our college students," said Mandy.
What excited her about getting her son involved in using GradReady were the two new extra paths related to things like study skills, test-taking, stress reduction, and life lessons. These are areas that Mandy feels her son could really benefit from but, again, he doesn't want to take advice from mom.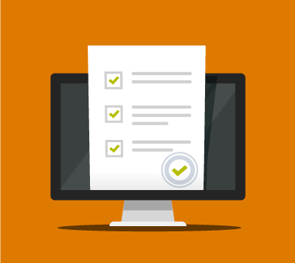 One day Mandy's younger son was looking for something to do. "I said, well, you can't play video games, but you can go for a walk or how about doing some of the GradReady lessons your brother is doing? That was all it took," said Mandy. She went on to share, "It was a way for him to feel good about being able to do something his older brother was doing. He gets excited about taking the quizzes and earning the badges to see how well he understands the material."
Mandy is a fan of the GradReady curriculum for college students as well as her own kids. She's striving to get other areas on campus, such as UWSP's School of Business and Economics and the student Financial Literacy Association, which offers peer-to-peer financial coaching, to ensure mentors know about its capabilities and how to use it as a tool in helping their mentees.
---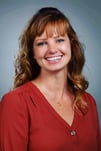 Mandy Slowinski has been a Financial Aid Director at the University of Wisconsin–Stevens Point since 2014.