Currently 13 states require certain higher-ed schools to send student debt letters to help students make informed financial decisions. There's a growing number of schools who aren't waiting for a formal mandate to add debt letters to their arsenal of financial wellness resources. Today we highlight Lisa Hopper and National Park College (NPC) in Arkansas to learn their considerations for adding a student debt letter—in a non-mandated state—and uncover how implementation and outcomes are going thus far.


Attigo Team (Attigo): Why did you pursue a debt letter and implement it without a legislated mandate? What were your goals and motivation?
Lisa Hopper (Lisa): Our institution implemented a financial literacy program on campus during the 2018-19 year. One of the strategic initiatives involved in the literacy program was to implement the debt letter utilizing Ascendium's™ College Cost Meter®. We felt strongly that students should be kept aware all along their academic path, of their total student debt, interest rates, and estimated repayment amounts. Students need this information in order to make informed decisions before accepting more student loans.
Nearly 70% of NPC's students receive financial aid and scholarships and Lisa notes debt letters are needed for students to make informed borrowing decisions.

Attigo: You could have used internal resources or one of numerous vendors to create your debt letter. What were the considerations and reasons you chose the path you went down?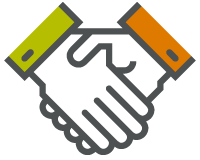 Lisa: Internal resources to generate this information accurately and timely were limited. The decision was made to take advantage of the low cost solution presented by Ascendium and to partner with them. Our institution had worked with Ascendium very recently on a grant program and was very successful with that endeavor. This is why we chose them as a partner for this portion of our financial literacy efforts. Ascendium is a trusted partner.

Attigo: What are the biggest lessons you've learned along the way?
Lisa: Students want information to make decisions. Our loan officer, Gail Carmon, has received very positive feedback and appreciation from our students. Educating students about their loans and how to manage their money pays off for everyone in the long run.

Attigo: You've sent over 1,600 emails since September 2018. How did your team prepare for the launch of your communication? Were there any unexpected outcomes?
Lisa: Most of the work in setting up this program was done by our Loan Officer and the Ascendium staff. The ease of implementation was an unexpected surprise for me. Also the number of students reached was very eye-opening. We had a very high success rate of over 90% in students reached versus emails sent.

Attigo: Currently there are 13 states with legislation requiring student debt letters to be sent. From your perspective will more states follow, will there be a federal mandate, and what's generally on the horizon?
Lisa: I believe more states will follow as the benefits are shared from the efforts of those required and non-required across the country. There is a possibility for a federal mandate, as we are seeing the possible requirement of financial literacy before student's loans can be disbursed.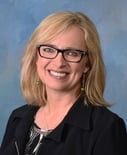 Financial Aid Director Lisa Hopper has been at National Park College since 1998 and has over 26 years of experience in the higher education profession. Over the years she has been active in NASFAA serving on the Board currently as Representative-at-Large, as a member of the Ethics Commission and Code of Conduct and Ethics Task Force, chair of the Task Force for Assessing Tuition and Debt-Free Higher Education and nominations and elections committee. She served on the NASFAA Board previously as Regional Representative while SWASFAA Regional President and has been very active in her state, and regional professional associations. Lisa has been the recipient of several awards including the SWASFAA and AASFAA Distinguished Service awards after serving as the Arkansas State President and Treasurer.
Reminder
To make sure you're current on all things related to higher education student success, subscribe to our monthly Attigo Connects newsletter delivered right to your inbox.