The ongoing pandemic has put a lot of college students in a tough spot financially, and this is especially the case for first-gen college students. A recent report issued by the Student Experience in the Research University (SERU) Consortium—a research collaboration between the University of California, Berkley and the University of Minnesota—found that 59% of first-gen students surveyed expressed concern about their ability to pay for the fall term, nearly twice as likely as their non-first-gen peers. The actual number of first-gen students who will struggle financially may be higher when considering they are more likely than their peers to experience a loss or reduction of income from family members. We know it's in the best interest of schools that students enroll and stay enrolled. This post explores how schools can help make that happen.


Creating Accessible Financial Aid Resources
To first address the concern first-gen students have, we must understand that college expenses often exceed available grant aid. In fact, according to data from the U.S. Department of Education 2016 National Postsecondary Student Aid Study (NPSAS), "nearly three-quarters of community college students have unmet financial need to pay for expenses, or the difference between their expected family contribution as calculated by the FAFSA and their awarded grant aid." Toss in a pandemic and you might see that figure rising. To help students fill the gap, it's advised that colleges implement financial aid interventions and be proactive in reaching out to first-gen students with additional scholarship funds, grant funds, and work-study opportunities.
Financial aid interventions can include:
Emergency aid, quickly supporting students with financial challenges as they arise

Institutional balance forgiveness, forgiving balances for students who are in good academic standing

Improved financial aid information, providing clear information on available resources and increasing access to financial counseling services that support financial decisions
Making Financial Wellness High-Stakes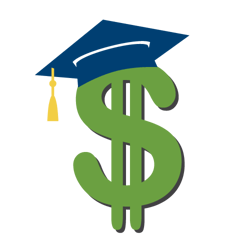 You hear time and time again financial literacy is a critical topic for college students. And this is even more true for first-gen students. But in many cases personal finance courses are brief, don't earn students any credit toward their degree, may not be relevant, or all the above. Aside from recommendations from the U.S. Financial Literacy Education Commission (FLEC) that financial education should "provide students with clear, timely, and targeted information", there's overwhelming proof that making personal finance courses credit-bearing drives results.
A financial wellness course called the Guardian Money Management for Life (MMFL) Program highlighted in this report began as a free, credit-bearing course. Its lessons included taxes, budgets, and setting financial goals. Of students who enrolled in the course from 2015 to 2019, 75% reported having a better understanding of how to manage their money.
And a personal finance course presented in this webinar showed that when a personal finance course is credit-bearing with a graded final exam, the average final exam score was around 90%. When the same final exam was treated as a non-graded survey, the average score was around 60%. The drastic difference between those two percentage points show making financial wellness high-stakes and involving a student's GPA in the mix drives results.
Combining Financial Aid Resources and Financial Wellness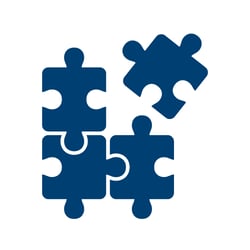 You've likely heard the proverb give a man a fish and you feed him for a day; teach a man to fish and you feed him for a lifetime. Why not do both? Provide the funds students need to get through school and teach your students how to manage the money they have today and will have tomorrow. It's a lot easier to learn how to fish when you're not hungry. Berkshire Community College, located in Massachusetts, did exactly that by expanding their Guardian MMFL Program mentioned earlier to provide holistic financial support. In addition to providing the right financial wellness lessons at the right time, the school implemented an institutional balance forgiveness program, paid internships, and financial wellness coaching to provide individualized support. The outcome proved bridging financial wellness and financial support effective, revealing a 92% retention of students who took the MMFL course and received balance forgiveness, compared to a 51% retention of those who took the MMFL course with no forgiveness. When students' financial needs are adequately covered, they persist through and complete college.
While not a lot can be done about the situation we are currently facing, the success these colleges have had in using financial wellness and financial aid interventions to retain students proves that we can support our students and get them to the finish line, pandemic or not. It is expected some students, especially first-gen, will be met with significant challenges as we move forward. Proactively recognizing those challenges and making needed changes to eliminate barriers that stand in the way is the key to student success.