Across the country we're seeing innovative efforts to improve student success. The stories are inspiring and educational, so we'll be sharing them through our blog. First up is the University of Wisconsin–La Crosse (UWL) and Terry Micks, their Loan Programs Coordinator. Terry added default rehabilitation services to their arsenal of tools and services to fight student loan default. The main reason being they can get closer to achieving their goal of zero students in default. Yes, you read that right, a 0% CDR.


To tell the story, we first need to share a little about Terry and her connection to UWL because it's indicative of the family culture they exude. Terry's relationship with UWL dates back to the 1970s when she started working on her degree. But marriage and a growing family took precedence and diverted her from finishing it. So when she began working at UWL in 1997, she thought it was the perfect time to also finish her degree. Five years later, Terry graduated from UWL along with her husband and eldest daughter–all on the same day! It's an understatement to say UWL and its students are part of Terry's family.
Terry shared that UWL's philosophy is, "Once you're a UWL student, you're always part of the family and we are here for you." And that's never been more obvious than in their approach to default prevention. When we talked to Terry, striving for zero students in default is a clear goal they're trying to achieve. Last year, UWL had the lowest CDR (1.6% or 2,160 students) in the UW system; and it's historically been low. But as Terry says,
"One borrower in default is one too many."

So how does UWL achieve such a low CDR and what are they doing to go even lower?
UWL's multi-channel approach includes having a default prevention plan with activities related to retention, financial wellness, outreach, and the recent addition of default rehabilitation. Terry believes the keys to their success are numerous, and she highlighted a few of them for us.
Put students first. Whenever you put students first you can't go wrong.
Earn the support of your administration, departments, and alumni group. The collaboration can be very powerful and feeds the culture of putting students first.
Start early, work hard, and go after student success from different angles. For example, the more students you can educate with financial literacy and retention efforts, the fewer will need your default prevention efforts, and even fewer end up in default.
Terry and her team use a variety of methods to help students succeed at different stages in their higher education journey. For example:
"UWL 100" is a class that gives new students a taste of financial literacy, studying tools, and helpful resources to put, and keep them on, the road to success.
Peer mentors meet with students and talk about the importance of only borrowing what you need.
A scholarship resource center helps students to also limit borrowing.
A student debt letter is annually presented to students to reflect their financial aid, student loan information, estimates of monthly loan payments, and the interest that will accrue and will have to be paid back.
Loan repayment presentations are given to students nearing graduation to help them understand the grace period, how to work with their servicer to get a repayment plan that works for them, the options of postponing payments at certain times like periods of unemployment or if they return to school.
Default prevention outreach, through emails and letters, help keep students on track with monthly payments and remind them of available repayment options if they fall behind.
Although UWL's default rates have shrunk as a result of their efforts, some students still fall through the cracks and Terry is determined to help them too. UWL has long wanted to add default rehabilitation to their services, but it wasn't until last fall that they found a provider they trusted to get the job done.
UWL's long-standing trusted partnership with Ascendium™ (formerly Great Lakes®) made it an easy choice to use Cohort Catalyst® and their Higher Education Support Services (HESS) Team. Terry said "it was a golden opportunity" to work with an elite group of counselors who understand how to respectfully engage with, and advocate for, this sometimes-elusive group of borrowers who can use rehabilitation as a second chance for success.
Default rehabilitation–a second chance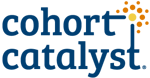 UWL started using Cohort Catalyst's default rehabilitation support in October 2018. Counseling includes emails, phone calls, and skip trace research from a group of experts who mirror the care and respect UWL has for their students. Although it's only been a short time, Terry's very pleased with the initial results. She said,
"Just the fact we can see early success that the outreach has helped get students set up for rehab, was wonderful. And I can tell you, after we saw the first results we knew the service was well worth it based on what we saw in the first month."
Terry likes the fact that the HESS Team lets the student know they are working in partnership with UWL. Having that connection is key to getting the student to pay attention. Terry says, "It lets them know we still care about them and if there's anything we can do, we will." Since the HESS Team's main outreach emphasis is on emails and phone calls, Terry's team has gone at it from a different angle, sending letters and postcards. She feels it's important to collaborate hand-in-hand.
Terry's last words of advice
Make sure you have regular meetings to gauge your student rehabilitation success efforts. Terry said "Seeing our results revitalized and encouraged us. We were able to share the success with our campus and colleagues to demonstrate that our hard work is paying off."
Terry also wanted to make sure we noted that UWL is willing to share their financial wellness handouts with any school that would like to use them. If you're interested, you can reach out to Terry Micks at tmicks@uwlax.edu.
Questions?
Don't hesitate to reach out!