I don't know about you but I thoroughly enjoy attending conferences. I love seeing my colleagues, learning new things, and collaborating on new ideas over a meal. I recently attended two conferences—the Annual Conference on Financial Education (ACFE) in Denver, Colorado and the National College & University Bursars SFS Conference in San Antonio, Texas which included a financial wellness component. The insight I gained from attending these conferences was exceptional. This blog shares what I learned in the hopes of providing food-for-thought as you prepare to attend your next conference.

ACFE promotes the effective delivery of consumer financial products, services, and education. Many attendees shared their student success stories and the sessions included:
The Changing Landscape of Student Loans
An Update on the State of Financial Capability Research
Using Motivational Psychology to Influence Money Behaviors
Jewels of Wisdom
What I really enjoyed was not only the variety of topics covered by these two conferences, but hearing the creative ways that schools were reaching out to help students make better, well-informed decisions about financial matters. An interesting statistic from ACFE was the fact that baby boomers have student loan debt that is impacting their retirement plans. Spurred by a presentation, I read this recent article, Student Loan Debt Hinders Retirement Plans for Baby Boomers where it identifies that "over half of 54-60 year olds say college debt is preventing them from meeting financial goals, including retirement."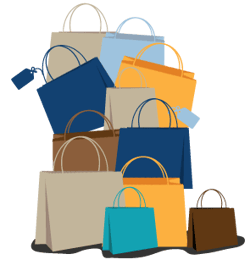 Another take-away was that emotions influence people's behavior with money. Well, that's not much of a surprise, right? I think we've all probably done some impulse buying based on an emotion we were experiencing at the time. Some people use "retail therapy" to help them feel better when they're down and others feel the desire to splurge when they're super happy. Emotional spending is "using money you haven't earned to buy things you don't need to impress people you don't like." But did you know, according to the Federal Reserve Board, about 40% of Americans cannot cover a $400 emergency expense? Last May, the Federal Reserve published a Report on the Economic Well-being of U.S. Households in 2017 that indicated many households are struggling.
Beginning with the Basics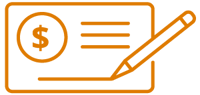 If the family is struggling financially, how are they going to fit the cost of college into their budget? How many households have a budget—or teach budgeting skills to their children? I once heard someone say, "We don't wait until a child is in high school or college to teach them how to read. So it makes zero sense to wait until then to teach them money management skills because one cannot get through life without both". When I was growing up, my dad sat me down at the dinner table and taught me how to balance a checkbook. I don't know how many families are doing that today but if parents don't understand the basics, they're unable to teach their children.
Putting Ideas into Action
At the Bursars Conference I attended in Texas, they included a financial wellness track which was heavily attended. One that really stood out was the higher education financial wellness panel with Phil Shuman, Indiana University; Nick Kilmer, Texas A&M; and, Katherine Beaumont Doss, Palo Alto Community College. They shared the numerous ways they're reaching out to better educate their students, the impact of emergency grant programs and the impact of debt letters coupled with financial education.
Nick Kilmer of Texas A & M University also did a session entitled, "ROI for ME (Money Education)". Nick explained that the school uses a variety of events, including financial advising, collaboration with faculty, and courses to reach their students. Nick shared how the school identified a return on investment for their Money Education Center. He explained that while Texas A&M saw the program as an investment in their students the school also received benefits. In helping students to:
Limit the net cost of attending college — Texas A&M maximized the ROI on a Texas A&M degree
Navigate unexpected financial barriers — Texas A&M improved student retention and graduation rates
Minimize student loan debt—Texas A&M average indebtedness was reduced
Prepare for a lifetime of financial decisions—Texas A&M will graduate financially successful students who can manage repayment
Lessons Learned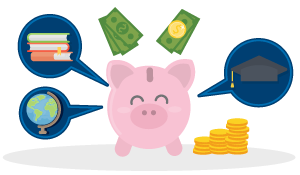 I asked Nick what was the number one lesson he learned from creating this center and he responded, "the number one lesson I've learned from creating this center is that it utterly confirmed student and parent interest and support for financial education on college campuses. They are sincerely excited about the critical and practical learning opportunities it affords them as they get closer to graduation, and to the real world financial decisions and worries that entails."
Attending sessions is just one fabulous facet of attending a conference. Connecting with colleagues, sharing ideas, and learning how others overcome obstacles to help their students are intangible values. To get the most from your experience, you must be actively engaged and participate. That means perhaps presenting an interesting session, sitting with people you don't know at meal functions, asking questions during sessions, and even interacting with vendors to explore business solutions they offer.
Make the most of it! Conferences are a great opportunity for professional and personal growth.
Questions?
Don't hesitate to reach out!
To make sure you're current on all things related to higher education student success, subscribe to our monthly Attigo Connects newsletter delivered right to your inbox.