When student loan borrowers struggle with repayment, they need the right kind of support to find success. That support can come from internal resources at your school or external providers who focus on default prevention. Whichever path you choose, it's important to know the key components to a good loan counseling call. I've spent 15 years helping student loan borrowers navigate repayment and I'm happy to share what I know to help schools improve their student's repayment performance.
If you're considering an external provider, review this Checklist to Compare Default Prevention Providers. But, if you're leaning toward internal talent, keep reading to learn my top 5 tips for a successful loan counseling call.

TIP 1: Develop a Good Training Program
A Loan Counselor's job is complex and they have a lot to learn. In new hire training, it can help to break things up into chunks.
Federal loan repayment solutions—repayment plans such as income-driven; consolidation; deferment and forbearance postponements (there are at least 15-20 different ways to qualify); and loan forgiveness/discharge options.
Consequences of default—knowing what can go wrong with a student loan—like default and its consequences—helps counselors understand the importance of getting borrowers on the right track.
Steps to default rehabilitation—it's an important first step to a second chance opportunity for borrowers to get their loans back into good standing and find repayment success.
Being a Loan Counselor isn't an easy job. Especially when the people they're working with are frustrated, confused, overwhelmed, or even angry. For that reason, focus a large part of your training on Soft Skills and how to speak with people and relate to the hard time they're going through.
TIP 2: Create the Foundation and Building Blocks for an Effective Call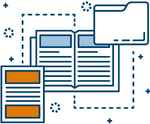 For us, our foundation is ensuring we educate the borrower on the importance of payments. It seems like a simple and obvious thing every student loan borrower should know. However, we've learned that a student loan is often the last bill to be paid.
At the start of the call talk about the positive outcomes that can come from simply making payments (like getting rid of the loan faster).
Explore the student loan borrower's ability to pay and assess if other options are needed. Many are not in a position to pay what is due, so dig deeper to figure out why. This way you're able to make a good recommendation for their individual situation.
Once the recommendation is made, we help the student loan borrower put it into action by getting them to the right place. Typically, this will involve a conference call with their loan servicer.
TIP 3: Know and Apply the Regulations to Help Protect Student Loan Borrowers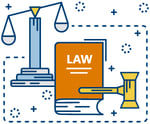 There are laws in place to protect consumers across the country. It's important to vet your processes with your legal team to ensure you're compliant. A few of the laws and regulations to take into consideration include:
These acts help determine how to call, how often to call, when to call, and what to say on calls. It's important to make sure it's obvious you're on the student loan borrower's side and not trying to bully or harass them into paying what they owe.
TIP 4: Understand the Traits of a Successful Loan Counselor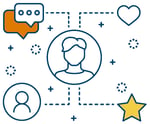 As you're evaluating who will make your calls, there are a handful of common traits in a successful Loan Counselor.
Critical thinker. You can teach the information and instill knowledge, but it's important for counselors to use critical thinking skills to navigate all of the options available for a student loan and help the borrower find the right one for their situation.
Good listener. Being a good listener allows Loan Counselors to quickly understand the difficulties the borrower is facing, and to help them determine the right solution.
Assertive and persuasive. The hardest student loan borrowers to reach are the ones who find it easier to ignore the situation and hope it will go away. It takes an assertive person to get them to stay on the line, and a persuasive person to help them understand why it's so important to take care of it.
TIP 5: Create Your Top 3 Best Practices to Achieve the Biggest Impact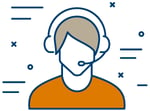 Examine your organization's culture and translate it through your loan counseling. For example, we've always felt that if we focus on doing what's in the borrowers' best interest everything else falls into place. That being said, we have three philosophies, or best practices, that have persevered over the years no matter what we were working on in the student loan industry:
Kill them with kindness.
Do not push.
Think long-term. The easiest option isn't always the best one for the student.
Bonus Tip: Utilize Default Prevention Resources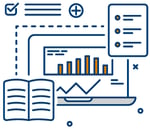 Helpful default prevention resources are readily available to you.
Our Definitive Guide to Default Prevention page provides helpful resources to jump-start your default prevention program, from the initial search for a provider and a pricing guide to learning about a new default metric called the repayment rate.
Federal Student Aid's default prevention resources offers assistance to schools to educate students about their loan repayment obligation, encourage successful repayment, and address delinquent repayment when it occurs.
Questions?
Don't hesitate to reach out!
To make sure you're current on all things related to higher education student success, subscribe to our monthly Attigo Connects newsletter delivered right to your inbox.