According to a new Ascendium survey and accompanying white paper, only 21% of student loan borrowers feel prepared to reenter repayment once the federal forbearance period ends. Shifting back to repayment will be challenging, no doubt. Our white paper not only explores borrower sentiment but shares cost-effective opportunities for various stakeholders—schools, employers, professional organizations, banks, and financial institutions—to help reduce the burden of student loans on Americans.
In response to the growing public health threat posed by the spread of COVID-19 beginning in early 2020, federal student loan borrowers were granted a temporary payment deferment that has since been extended through January 2021. During this time no payments were due and no interest accrued.
Unfortunately, borrowers may be returning to active repayment at a time of continued economic uncertainty. A survey by the Pew Research Center found that only half of those who had lost their job during the pandemic had secured a new position. Additionally, public health officials warn that the country will suffer through another wave of infections as the weather turns colder. As pre-COVID research reported by the Federal Reserve Bank of New York's Center for Microeconomic Data found that nearly 11% of all student loan debt was 90+ days delinquent or in default in the first quarter of 2020, analysts have warned that borrowers will be at least as unprepared to resume payments in the first quarter of 2021, if not more so.
To gauge borrower preparedness to re-enter active repayment and to determine the support they may require to successfully repay their education-related debt, Ascendium launched a national survey of borrowers in their grace period or within three years of graduation or withdrawal. Nearly 10,000 borrowers responded from two-year, four-year, and graduate-degree granting institutions, offering valuable insight into the expectations, concerns, and sentiments of debt-holders leading up to the forthcoming end of this temporary payment suspension.
---
for the full analysis
---
Unsurprisingly, employment concerns are foremost on the minds of borrowers who believe that either unemployment or underemployment will make it difficult, if not impossible, for them to make a student loan payment in light of competing financial obligations. The nonpartisan Congressional Budget Office warned earlier this year that unemployment may hover around 9% through much of 2021, the result of a contracting economy still recovering from this year's shutdowns and business losses. Borrowers also expected to postpone payments due to illness and for reasons not otherwise stated. All total, only 21% of borrowers either in grace or within three years of graduation or withdrawal expect to be able to resume payments in Q1.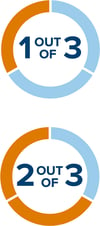 Of greater concern, however, is that further analysis proves just how few borrowers can project their monthly payment accurately. Borrowers repeatedly reported aggregate debt-load or provided a monthly payment amount that exceeded or fell short of the actual expected payment. Borrowers will also need assistance evaluating their current repayment plan and determining which option best meets their needs as only one-third of respondents know what repayment plan they expect to utilize when they re-enter repayment. Nearly two-thirds of borrowers would not know how to change their repayment plan even if they wanted to.
This combination of economic uncertainty, debt illiteracy, and a lack of knowledge regarding flexible repayment options are causing borrowers a significant amount of stress as they re-enter active repayment. Our survey found that 86% of borrowers report that their student loans are having a somewhat significant or a significant impact on them, both in terms of debt-related stress and its impact on life decisions.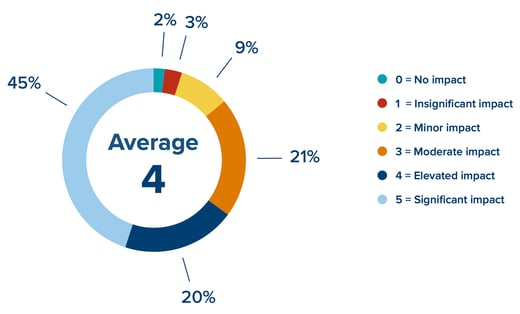 A cost-effective solution to address these concerns includes connecting borrowers to expert, impartial advisors with expertise in student loan repayment. Loan servicers have only so much bandwidth. Other companies can fill the gap and provide personalized support. Our respondents overwhelmingly agreed with this proposal as 79% of borrowers said they would utilize a trustworthy and established student loan counseling service if one were provided by their school, financial institution, or employer.
With over $1.6 trillion in education-related debt outstanding and the country struggling through the economic impact of a global health crisis, we understand that no one strategy could possibly alleviate the financial stress of every one of the 45 million Americans holding student debt. There are, however, cost-effective services that could be provided to borrowers to help them better understand their financial obligation and the many ways they can defer or lower their payment during times of economic duress. Providing employees with a measure of student loan repayment support could also help relieve some of the repayment-related stress that our respondents report feeling as the pandemic-related payment suspension ends. As the national economy slowly recovers in 2021, borrowers should be confident that they have access to the support services they need to manage the nuance and complexities of student loan repayment for their own benefit and the good of the larger economy.
---
Join Us
At our free SmartSessions webinar to discuss
Getting Borrowers on the Right Track during the Pandemic.
Thursday, January 28 at 2:00 p.m. CST