Group buying has gained popularity across different markets as a way for individual people or companies to reap the benefits of power in numbers. Known by economists as "economies of scale", the advantages can include more purchasing power, lower costs, and reduced administrative workload. If you've ever wondered if group buying could work in the higher-ed industry—specifically with default management services—keep reading. It's an interesting thought we've explored.

Each year, millions of students rely on federal student loans. While many successfully repay them, others struggle and default, experiencing serious consequences. As schools are being held increasingly accountable for student success, finding innovative and cost-effective solutions remains on the to-do list for many higher-ed leaders.
Taking Advantage of Group Buying through Affiliation
The Wisconsin Technical College System (WTCS) has more than 300,000 individuals who access their 16 technical colleges each year. While programs are very affordable, many students rely on loans to help finance their education and cover living expenses. When it comes time for students to repay their loans, the schools want to provide extra help to those who need it.
In the fall of 2017, WTCS leadership discussed this need. But with tight budgets and limited resources, they set out to find a creative way to serve their students and reduce Cohort Default Rates (CDRs). They explored group buying whereby individual campuses were offered the chance to evaluate and purchase default management services as part of a larger entity.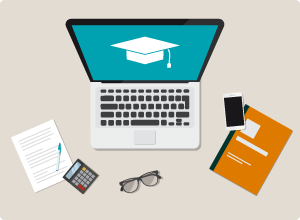 WTCS wanted their schools to be able to maintain autonomy in the types of services they chose to use (e.g., financial wellness tools, default prevention outreach and counseling, defaulted loan rehabilitation, etc). But they also wanted schools to reap the benefits of group buying. In total 13 of the 16 schools participated. The positive, and significant, outcomes achieved (in less than 12 months) are explored in a case study.
Group Buying Benefits
The benefits of a multi-campus approach can include:
Cost effectiveness. Service providers have fixed expenses that become proportionally smaller with higher volume. This situation provides an opportunity to offer their services at a proportionally lower fee.
Measurable reduction in administrative time. When going through the purchase process as a whole, there's one collective body considering an offer. Instead of creating, scoring and evaluating four separate Requests For Proposals, or four default prevention presentations there's a single team that can collaborate and share in the responsibilities. This goes to the adage many hands equals light work.
Contract coordination. As a unified group with similar legal requirements the oversight of establishing or evaluating terms and conditions becomes easier. From the vendors side the ability to review and execute one contract verses multiple separate contracts brings positive financial gains, which subsequently benefits schools as well.
Ways for Single Schools to Band Together
If you're not part of a larger school system like the WTCS, don't give up hope for this opportunity. There maybe ways to affiliate with an existing group or find like-minded schools looking to create a buying group.
Reach out to peers at similar schools in your state or region.
Post an inquiry on your favorite listserv.
Connect with schools through your state association.
Engage your state leadership. Are your legislators interested in pursuing a state-based solution?
The consensus we discovered is that group buying isn't just for retailers and hospitals. There's a real opportunity for the higher-ed industry to save time and money and grow their buying power.
Reminder
To make sure you're current on all things related to higher education student success, subscribe to our monthly Attigo Connects newsletter delivered right to your inbox.