The COVID-19 health crisis has put a lot on pause, including professional development opportunities. We were used to traveling the nation, attending large conferences and listening to knowledgeable speakers face-to-face. Now, with the limitations of virtual settings, there's a gap in availability for employee professional development.


According to ELearning Industry, 76% of millennials believe professional development opportunities are one of the most important aspects of company culture. In 2022, Attigo is taking action by adjusting to customer and marketplace needs to offer more training opportunities and exclusive content.
Additional Trainers for Additional Support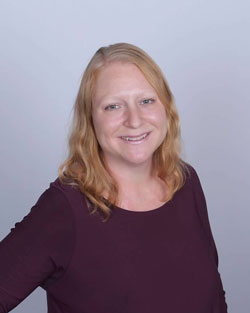 We're proud to announce that Hannah Achtor, well-known student loan repayment expert, is now a member of our training team. Hannah has close to 20 years of experience in learning and development, team management and student loan industry training. She'll work alongside our highly experienced training professionals Tasha McDaniel and Michiale Schneider. Tasha and Michiale have over 60 years of combined experience in higher education and sales and learning development, which fuels their success as a professional training team. Together, Tasha, Michiale and Hannah will collaborate to provide the best training experience possible for our clients.
By-Request Training
Adding Hannah to our training team means additional support to directly help customers in recognition of their needs. With this in mind, we're excited to now offer personalized, by-request training. These presentations will be available for employees, leadership or even conferences. Sessions will be offered online for now but will be available in-person when it's safe to do so. There'll be information to come on fees, topic ideas and more!
SmartSessions Exclusive
Since 2008, we've had the privilege of offering over 1,400 SmartSessions® to over 100,000 participants free of charge to employers and their employees, higher education professionals and business professionals. These webinars offer unique perspectives on a wide range of topics, creating an engaging educational experience. While these free SmartSessions will continue, we also want to announce the launching of a new series of SmartSessions that are only available to our Attigo customers. SmartSessions Exclusive consist of webinars available only to our Cohort Catalyst® and Co-Pay Partners® users. This exclusive content is an example of our gratitude for our partners and a highlight of our plan to heighten professional development trainings.
The challenges posed throughout the health crisis only solidified our dedication to adaptability to better serve our customers. Many new and amazing development opportunities are on the horizon, and each will be backed by our knowledgeable and growing expert training team. We are excited to see what 2022 will have in store.
For questions or follow-up, please contact info@attigo.com.