Welcome!

Get To Know Us
Learn about our student success solutions and hear from our team in the field. Explore professional development opportunities. Participate in a drawing. Network with your colleagues. All from the comfort of your home or office!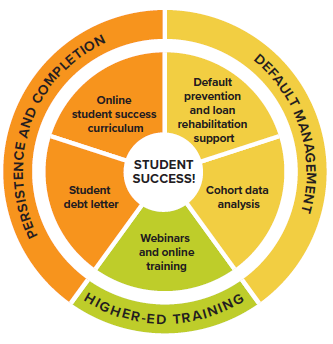 ---
The Attigo Suite can help students reach their goals by delivering the right support at the right time.
---
Our nationally recognized persistence and completion curriculum, student debt letter, student loan repayment counseling, and training for higher education professionals makes postsecondary success and achieving big dreams easier.
1. Take Advantage of Professional Development

SmartSessions™ provides student success and business solutions to keep you a step ahead in an ever-changing world. Our schedule is full of helpful topics like crisis management and creating student engagement with social media.
2. Learn About Our Student Success Solutions
Persistence and Completion
3. Virtual Networking With Your Colleagues