Spread the Word
If you've embraced a financial wellness program or are creating one, you've taken a big step to help your students become better personal financial managers.
Like you, your students are inundated with messages from people competing for their time and interest. This guide shares tips and ready-made messages that will drive engagement with GradReady® (or your financial wellness tool). You'll find sample email messages, Tweets, and Facebook posts to use with your students. Although it's written for use with GradReady, you can easily modify the content to work with your own financial wellness program.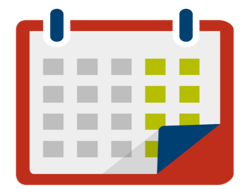 Enter your contact information and download your resource.
Find additional resources at our Persistence and Completion Strategies page.