The Attigo® Suite can help your students reach their goals by delivering the right support at the right time.
Our nationally recognized persistence and completion curriculum, student debt letter, student loan repayment counseling, and training for higher education professionals makes postsecondary success and achieving big dreams easier.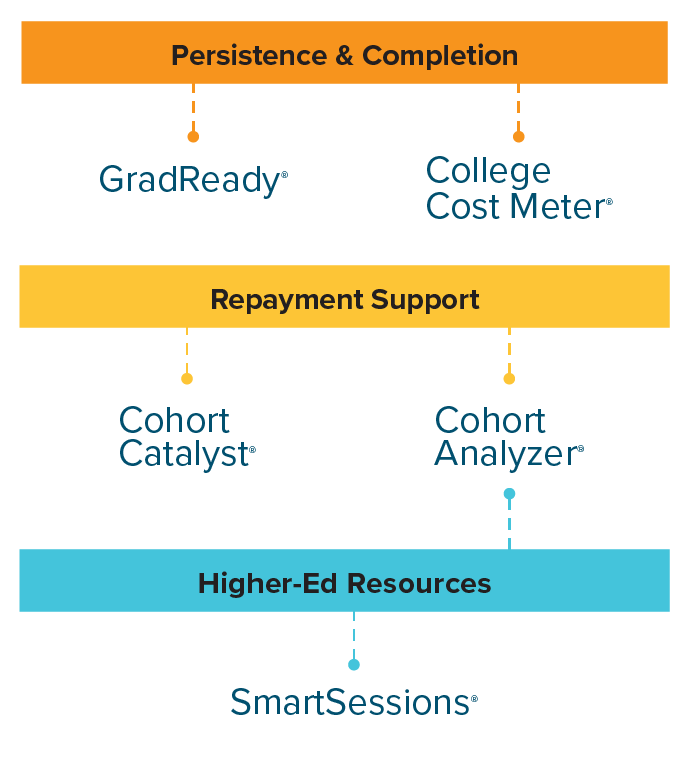 Automated cohort data analysis to
identify
discrepancies
throughout the year so you have fewer challenges later.
Higher Education Resources
Free online training for higher-ed leaders to keep pace with emerging trends.
"With everything we do, we are always mindful that moving students towards greater opportunity in life benefits us all."
Richard D. George, President & Chief Executive Officer
Ascendium Education Group

We're doing exciting things to support student success. Get helpful resources, news, and insight sent to your inbox.
We Believe in the Boundless Power of Education and Support Big Dreams