Co-Pay Partners Improves Quality of Life Amidst a Pandemic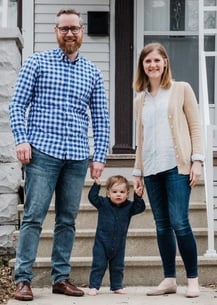 Anyone who's ever borrowed a student loan knows the burden
the debt creates. Balancing student loan payments with other
bills and financial goals is challenging. Many have had to delay
important life decisions because of student debt.
Student Loan Repayment Assistance (SLRA) programs
are becoming a popular employee benefit. Employers
can differentiate themselves and prove they understand
a major pain point in their employees' lives. It's a great incentive
to attract and retain quality talent.
Learn how one family embraced this benefit and is making financial strides amidst the pandemic.
Find additional case studies on our Resources page.