Firm Yet Professional

When David took my call he was firm in not wanting to talk to us. He didn't raise his voice but said he didn't know who we were and wasn't going to confirm any loan information with me. After I told him about the CARES Act and what to do after the suspension ends, he softened and thanked me.
Part-Time Enrollment Repercussions

Dan received an email from his student loan servicer that his loans were in their grace period, and he didn't understand why. Dan was still enrolled in school part-time. I explained that since his enrollment status was "less-than-half-time" his loans moved into their grace period. I also told him about the benefits of the CARES Act. Dan was relieved to have the information and also wanted to chat about his options once he returns to school full-time.
Single Mom Needs Lower Payment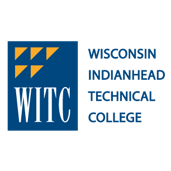 Brittany had been calling her loan servicer because she couldn't afford her monthly student loan payment. But the servicer's line kept ringing and nobody answered. I told her about the CARES Act. Brittany was grateful and she plans to call us back after the suspension ends. We plan to review her program options and connect with her loan servicer. She kept saying how happy and relieved she was.
Internship cancelled, unable to find a job during pandemic

Keeley was having trouble getting through to her loan servicer. When we reached her, she was worried about her inability to make her loan payment. Due to the pandemic, her internship was cancelled and she was unable to find a job. I shared that the CARES Act will help and explained that when her loan comes out of the grace period it will be placed into suspension until 12/31/2020 with 0% interest. Keeley was very happy and relieved. She thanked me several times for calling and for providing that information.
Worry Turns into Relief

Kevin was worried about not being able to make his student loan payments. After I told him about the CARES Act, 0% interest and payment suspension, he was happy, surprised, and relieved. He wasn't sure how he was going to get through this period of time and was glad he didn't have to worry about it at this time.
Unemployed Due to the Pandemic


Taylor recently lost her job due to the pandemic and is unsure how long it will take to find another. After telling her about the CARES Act, she said she was grateful for the news. She will call us when the suspension period ends. At that time we will help her make arrangements for a repayment plan that fits her employment situation.
Confusion Turns to Confidence

Lauren is unemployed and didn't know how she was going to make her student loan payments. After I shared information on the CARES Act, she was happy and relieved. Lauren had some great questions about repayment plan options that are available once the suspension ends. At the end of our call, she sounded confident in knowing that she'll be able to choose the right plan for her situation and was relieved that she can call us back for assistance whenever she needs help.

Huge Weight Lifted Off Shoulders

Ben shared what a hard time he's having finding a job due to the pandemic. He's very grateful about the benefit of the CARES Act, but was afraid he may need help beyond the end of the suspension. We discussed lower payment options such as Graduated, Extended Graduated, and IDR repayment options. He said he would keep in contact and ask for help. He went on to thank me and said that a huge weight had been lifted off his shoulders.
Multiple Servicers Create Desire for Consolidation

Calvin has multiple loans with multiple servicers and was considering consolidation to help make them more manageable. When I called, I shared the benefits of the CARES Act, provided him with his loan servicer's phone numbers to answer questions on payments, and I gave him the Department of Education's website to find information on consolidation. He thanked me for being so helpful and said he'll reach out again when he enters repayment.
Temporarily Derailed Due to Father's Passing

Rachel and her mom were both on the line when I called. They thought it might be Rachel's school calling because she hadn't been in classes recently. Sadly, Rachel's dad had recently passed away and she was feeling derailed and unable to return to school at this time. Rachel and her mom were relieved to know about the CARES Act and glad to know they had time to get back on their feet.

Stressed Healthcare Worker
Dorie is a healthcare worker who admitted to being super stressed amidst the pandemic. She just happened to have taken the day off on the morning we called and thought it was fate because one of the things on her "to do" list was to get things squared away with her loan payments. I told her about the CARES Act and current payment suspension. Dorie was very thankful knowing this was one less thing she had to worry about and could go back to focusing on her patients.
Grace Period Confusion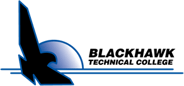 Joseph had just graduated and was confused because it looked like his grace period was over before it even started. After I told him about the CARES Act, he was thankful but had a lot of questions about repayment options and consolidation. He thanked me profusely and will contact us again when he has more questions.
Wires Crossed, Then Uncrossed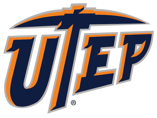 Danielle was in her grace period and had just received a letter from her loan servicer telling her that she had to start making payments in June. After I told her about the CARES Act, she understood what was expected of her and was very pleased with the information we provided.

Wasn't Aware
She Had A Loan

Ruby's student loan had gone delinquent because she didn't realize she had one. She said it was only recently brought to her attention and she was very thankful for the CARES Act and our assistance in sharing good information with her. She was very thankful she didn't have any payments right now.
From Tears to Cheers

When I contacted Betty and asked about her loans she started crying. She didn't know what to do and felt helpless. After I shared information about the CARES Act she thanked me for having a soothing voice as it helped to calm her down. We were laughing and joking with each other before the end of the call.
Baffled Teacher Unable to reach Servicer

Maria graduated in December and is teaching students online. She noticed her student loan payments were suspended until the end of 2020, but her servicer hadn't explained the situation. She was confused. Although she plans to continue paying down the balance, she appreciated our call and insight about the payment suspension due to the CARES Act.

Super Impressed with Counseling Call

Jose was super impressed that Valencia wanted us to reach out to counsel him on his student loans. Especially because he graduated from another school and they hadn't done the same thing! After talking about the CARES Act he thanked me for my help and had really good things to say about Valencia.


First Responder Questions Grace Period

When I spoke to Kent he had just graduated as a first responder and was wondering when his grace period will be over. I told him about the CARES Act and share our website with him, and then transferred him to his loan servicer. I stayed on the line to assist in any way I could.
Gift of Time to Figure Things Out

Sammy said she feels lucky to be working right now. But, even with income she was worried about making her loan payment. After I shared information about the CARES Act, she was very happy and couldn't stop thanking me. Sammy was grateful she had time to figure out an alternative payment plan and will call us back after the suspension ends to go over her options.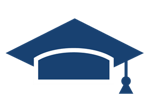 Wants to Ensure She Can Return to School

Allison's student loan had been delinquent and she was very worried she wouldn't be able to return to school when she was ready. After sharing information about the CARES Act, specifically the payment suspension period, she was very thankful and was put at ease knowing she would be able to return to school later this year.
Previously Ill, Ready to Return to School

Jena had been ill her last year of college. Although she's ready to return to school, her delinquent loan was weighing heavy on her mind. She had not heard about the CARES Act nor how it would help level set her delinquency. She thanked me for the help, and said not having the delinquent loan meant one less thing to worry about. Now she can focus on re-enrolling.
Loan Avoidance Transforms To Empowerment

David told me that he had been avoiding his loans entirely. He said he didn't know what he was going to do because his job offer, in his field of study, dissolved when COVID-19 struck. He was able to find a temporary job but he's not making enough to make loan payments. After I shared information about the CARES Act he repeatedly thanked me for calling because it alleviated a huge amount of stress. It was rewarding to be able to help David simply by providing information. It was a good day for both of us!

Stopped Out,
Very Appreciative

Megan had stopped out of school and was in her grace period. She was super appreciative to learn about the CARES Act and the fact she can use our RepayCatalyst website to review her options moving forward.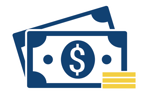 Loves Nonprofit Job, Doesn't Love Salary

Katie loves her nonprofit job but doesn't earn much money at it. She was glad for the CARES Act and will go on an IDR plan when the suspension period expires. I introduced her to Public Service Loan Forgiveness and provided her with her loan servicer's phone number to discuss further. She was appreciative of the information and knows she can reach out to us any time.
Out Of Work,
Yet Grateful

Tom may be out of work right now but he was very grateful to know how the CARES Act was helping him in his time of need. He was previously unaware and very thankful for our call.
EMT Laid Off Amid Pandemic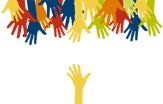 Paul is an EMT who became delinquent on his student loan. He said that since people are not going to hospitals or urgent care because of the pandemic, he was laid off. I shared that with the CARES Act his account has been brought up to date and interest won't start accruing again until after the suspension ends. It's one less thing Paul needed to worry about.
Working Mom In School & Homeschooling 6 Year Old


Traci is one busy person! She was elated to find out the CARES Act could provide her with a little financial relief. Between juggling her home life of work and homeschooling, she was afraid that she failed her classes and was concerned what would happen if she tried to register online. We referred her to her school advisor and invited her to call us back if she had any student loan repayment questions.



Unaware of
Perks & Options

Ellie was very thankful for the call as she was unaware of the CARES Act and its relief. Thinking ahead, she inquired about what happens after the suspension ends. I advised her to review the payment options on our RepayCatalyst website, as well as invited her to reach out anytime for assistance. Ellie was relieved, thankful, and very happy we called!

part-time Now,
Full-time later

Cody was attending school part-time but had a lot of questions about how returning full-time affects his repayment options and loan payments. Between the CARES Act and his ability to go into deferment when he returns full-time, he felt much better and was relieved to have the opportunity to talk through his situation. He thanked me for all the great information.

Coronavirus Prompted Layouff

Sarah lost her job due to the Coronavirus and recently filed for unemployment. She can no longer afford her student loan payment and was so relieved to hear about the CARES Act. She wants to go back to school and doesn't want a delinquent loan hanging over her head.