Student Loan Counseling Benefit Helps Employees and Employer Achieve Goals

Location: Southeastern Wisconsin
43 million Americans have student loan debt totaling $1.75 trillion as of April 2022. For many families, student loan debt represents a constant burden that can affect everything from quality of life to emotional wellbeing.
As a longtime leader in education, Kevin McShane understands that burden more than most. Kevin serves as vice president of financial aid & compliance for Herzing University, a private, nonprofit institution dedicated to helping students earn postsecondary degrees and advance their careers. He has seen firsthand the financial and emotional ramifications of student loan debt, as well as the transformative effect of providing student loan support to Herzing University employees.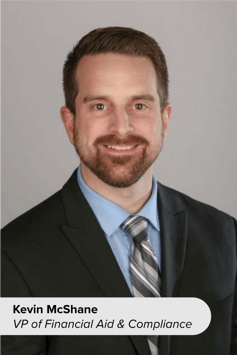 As a PSLF-eligible employer, Herzing University employees may qualify to receive assistance through programs like Public Service Loan Forgiveness (PSLF). However, many don't even know they're eligible. Herzing understands the critical role they can play in helping their employees untangle the complexities of this and other student loan programs.
"Some people have significant amounts of student loan debt that qualifies for either forgiveness or debt reduction, and that could be life-changing for our employees," said Kevin. "The biggest benefit is really the support this program can bring to employees and how it can help them in their life financially."
Show you care with supplemental benefits that meet your employees' needs
With unemployment at historical lows, providing added-value benefits for employees has never been more important. That's why a partnership with Attigo to offer expert PSLF and student loan repayment support sparked interest for Herzing University. In providing these resources, Kevin says the response has been overwhelmingly positive. Several employees have even reached out to say they qualified for full forgiveness.
By offering PSLF support, Herzing University is actively demonstrating how much they care about the lives of their employees, both in and out of work.
"It's another way to show as an employer that we care," says Kevin. "That it isn't just about people coming to work and receiving compensation from their employer. If we can get them additional resources that can help them in other ways in life, financially or otherwise, that's something we're always very interested in doing."