Resources to Help Associations Achieve Their Goals
Conference or Workshop Presentations

Pick the session(s) you're interested in from our list below.
Contact us to secure a date for delivery!

Newsletter or Communications Content

Choose topic(s) from available blogs.
Contact us to get the copy with graphics.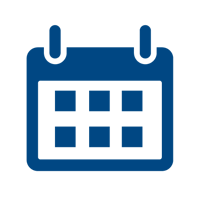 Tackling Default Prevention One Month at a Time
Topic: Repayment Support
Conducting a single default prevention activity may not produce significant results. But, if your time and resources are limited, planning on-going activities can be challenging. We have a solution! We'll share how to tackle default prevention with manageable and effective strategies for each month of the year. You will be able to kick off the year with a calendar of monthly activities to improve repayment success and manage your rates.
Constructing a Culture of Teamwork
Topic: Professional Development
Functioning teams are essential for workplace success. When all parts are working in tandem, staff is more efficient, customer service is strengthened, and everyone is happier. However, teamwork doesn't always happen organically and there can be obstacles that limit a teams' growth. Effective training can enhance the contribution of individual team members to reach its full potential. But where do you begin? Use this session to learn how to improve collaborative skills and ways to create a culture of teamwork.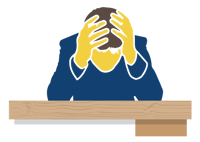 Identifying and Managing Workplace Stress
Topic: Professional Development
Stress is a part of our lives and there's no getting around it. It has become a common problem in the workplace and at home. Life without some challenges would be dull but unresolved or too much stress can play havoc with our health, wallets, and lives. The key is to learn how to identify and manage it. This session provides important tips for handling stress, preventing burnout, and striking a balance.
Handling Unpleasant Conversations
Topic: Professional Development
Whether you're working with a student, customer, or colleague, there are times when conversations may not be pleasant. Handling them involves more than simply being nice and maintaining a good attitude—it requires the use of strategies and best practices. This presentation shares proven techniques to help you manage difficult discussions.
Living in the Moment with Mindfulness
Topic: Professional Development
In this busy world, our minds are constantly pulled in multiple directions. We have overbooked calendars and compound deadlines that can leave us feeling tired and stressed. While you may not be able to change the volume of responsibilities you have, you can change how you approach each day so that you're living in the moment and generating energy—not expending it. In this presentation you'll learn how to implement mindfulness strategies into your daily routine.
Perfecting Your Presentations
Topic: Professional Development
Whether you're a veteran presenter or you are a novice, developing presentations can be daunting. However, it's something you must do, whether it's for a conference, staff or board meeting, or high school night. Putting your best foot forward includes more than just delivering a presentation. Research on the subject is the first step, but that's only the beginning. You'll need to ensure your presentation is visually appealing, engaging and informative. This session shows how to turn an average presentation into a spectacular one.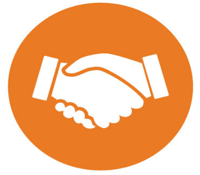 Resolving Conflict in the Workplace
Topic: Professional Development
Various personalities, communication styles, and cultural differences are just a few factors that can contribute to tension and conflict in the workplace. Sometimes, we must adjust our sails to change circumstances and find harmony. It starts with acknowledging that a problem exists and working through the issue(s) so all parties can find peace. With the use of effective conflict resolution techniques, barriers can be broken to find a solution that works for everyone. In this session discover ways to manage conflict that will produce positive outcomes.
Retooling Your Time Management to Work for You
Topic: Professional Development
Most of us have more work to do than there are hours in a day—and we try to manage time efficiently so that we can be productive. However, when you're understaffed, have tight deadlines, conflicting demands and a never-ending list of tasks to complete, managing time can be challenging. Attend this session to learn strategies for retooling your time management such as chunking, blocking, and the Eisenhower Principle.
Strategies to Strengthen Your Team through Staff Engagement
Topic: Professional Development
How do you keep your team happy and motivated? Happy employees have been shown to be up to 20% more effective in the workplace than unhappy employees. This informative session discusses the ways in which employee retention, organizational growth, and office morale are all linked to employee engagement. To give their best each day, staff need to believe in the institution's mission and goals and feel proud to be a contributing factor to its success. Your people are your greatest asset.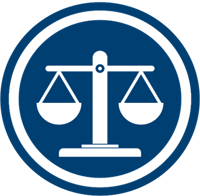 The Balancing Act of Work and Home
Topic: Professional Development
For many people, work has invaded home, so the boundaries have become less clear. Maintaining work-life balance isn't always an easy task, particularly when both are under the same roof. It's often a daily challenge to make time for work, family, friends, and self. The balancing act of work and home doesn't mean dividing hours evenly. Instead, it involves intentional planning and integration to ensure you have happiness and satisfaction with both.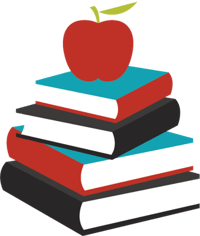 Building Blocks for Teaching Financial Education
Topic: Financial Wellness
Many of your students arrive on campus not knowing how to budget, how credit cards work, or the impact of interest. You want to educate them but where do you begin? Instead of starting from scratch, we will provide you with the building blocks for your financial education program.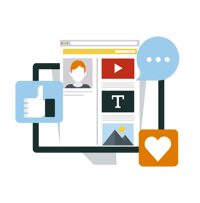 Creating Student Engagement through Social Media
Topic: Student Success
Using social media is an integral part of communicating with students in today's digital world. These channels have expanded the scope of opportunities to interact with students. They use social media for information gathering, decision-making, and sharing—so how do you further connect your students and enhance their satisfaction with your institution? This session shares insights on how to maximize the most of your social media strategy.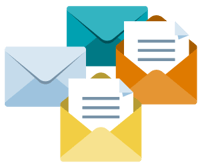 Driving Students to the Finish Line with Debt Letters
Topic: Student Success
Far too many students borrow each year without knowing how much they already owe or what their future monthly payments may be. Debt letters provide students with a summary of their current indebtedness and other critical information so they better understand their borrowing obligation. In this session we share best practices on incorporating debt letters into your financial wellness programming.
Engaging Gen Z in Financial Education
Topic: Financial Wellness
Over the past decade, research and discussions have been focused on understanding millennials, well, it's time to switch to the next generation. Gen Z's are very different from their predecessor. They're more digitally innate, entrepreneurial, visually stimulated, and have shorter attention spans than any other generation. Furthermore, they have a different approach to money and spending. In this session you will learn how to engage your Gen Z students in financial education.
Exploring Students, Money, and Their Relationships
Topic: Financial Wellness
Everyone has a different relationship with money. Like other relationships in our lives, it can be complicated at times. How students perceive money heavily depends on the environment they grew up in. Did they see their parents use credit cards frequently? Were they encouraged to save their allowance? These experiences helped shape their attitudes about spending, saving and borrowing. In this presentation we explore the relationship that students have with money and the opportunities to help them develop healthy and sound financial behaviors.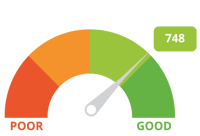 Five Ways Student Loans Impact Credit
Topic: Financial Wellness
When students borrow federal loans, do they understand the impact it will have on their credit reports? Unfortunately, many students don't—but they should. Actions taken on their loans will determine whether they'll have a favorable or unfavorable credit history. Making good decisions can result in being able to get a job, car, or home but poor ones can diminish their options. In this session we identify the five ways federal student loans impact credit and what borrowers can do to build a good credit report.
Navigating First-generation Students to Success
Topic: Student Success
First-generation students sometimes lack the insight to know how higher-education works. There is no question that a college degree can lead to better employment opportunities and potentially greater financial security. However, many students whose parents did not attend college may be at a disadvantage when it comes to navigating the ins and outs of college. In this session we share valuable insights to help maximize first-gen student success.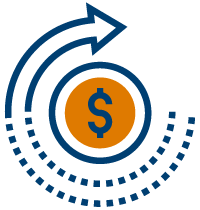 Next Steps for Borrowers Who Can't Pay
Topic: Repayment Support
How can a borrower afford to repay their student loan when they are struggling to survive? Far too many find themselves in this situation shortly after they've left school or graduated—and making loan payments is at the bottom of their priorities over vital living expenses. You can connect financially challenged borrowers with options and resources to help ease the burden and avoid delinquency. This session will provide next steps for those who can't pay or are unable to pay the full amount.
The Student Loan Repayment Checklist
Topic: Repayment Support
Many borrowers leave school without a plan for repaying their student loan debt. As graduation approaches, they're often consumed with taking final exams, networking and applying for jobs, and even making last minute memories with friends. With everything going on at the end of their college careers, it's not unusual for important student loan information to be missed during online exit counseling. Help your borrowers by providing them with a student loan repayment checklist. In this session, we'll share the essential items that can make the transition to repayment a successful one.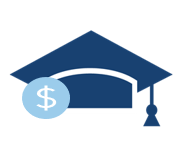 Boosting Financial, Academic, and Life Skills with GradReady®
Topic: Business Solutions
The collegiate experience requires a greater level of responsibility to include balancing classes, study-time and work, and making financial decisions. Everyone has unique experiences and needs—and some may not have the skills required to be successful in all areas of their lives. GradReady is a tool to help improve students' financial, academic, and life management knowledge and skills. In this session, we'll walk through GradReady and explore how to engage students in this valuable curriculum.

Improving Repayment Success with Cohort Catalyst®
Topic: Business Solutions
Having a comprehensive, strategic plan in place to improve repayment success and prevent loan default is important now more than ever. While the CARES Act temporarily suspended payments for borrowers with federally held loans, far too many may struggle once the forbearance period ends. Cohort Catalyst, our repayment support and default prevention solution, can help your borrowers stay on track. This solution includes expert outreach, education, and personalized counseling to keep student loan borrower out of default. And for those who have already defaulted, we can help them complete loan rehabilitation. This session shows how Cohort Catalyst can improve repayment success and make a difference in the lives of borrowers during these challenging times.

Maximizing Your Financial Wellness Initiatives with GradReady®
Topic: Business Solutions
You can lead a horse to water, but how do you make them drink it? Having a great financial literacy tool coupled with strategies to engage your students is the most effective way to help them achieve their financial goals, both while in-school and after graduation. Financial education can help students make better financial choices—but even the best programs and tools can still have its challenges. Request this session to learn best practices for maximizing our GradReady tool.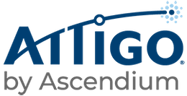 Viva Student Success
Topic: Business Solutions
The path to a college degree and a bright future isn't easy for many students. Some face obstacles and challenges which prevent them from unlocking their full potential. Your goal to guide, encourage, and support them on their path to success may benefit from a boost. Attigo®, is a suite of student success solutions that can help improve persistence, turn delinquency into repayment success, and empower your students to make solid financial choices. Request this session to learn how our Attigo suite helps drive students to degree completion and lifelong success.