In the ever-changing world of student loan relief, one thing remains constant — understanding programs designed to help can be hard. While numerous federal student loan policy changes over the past year are helping more people pursue and receive assistance like Public Service Loan Forgiveness (PSLF), many don't even know they're eligible.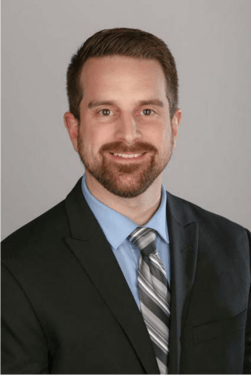 PSLF-eligible employers play a critical role in helping their employees untangle the complexities of this loan forgiveness program. In providing support, employers can also improve recruitment and retention. Recently, we sat down with Vice President of Financial Aid & Compliance Kevin McShane to discuss Herzing University's partnership with Attigo and the "life-changing" impact of PSLF support for employees.
Prior to working with Attigo, what was Herzing's experience with PSLF?
We have an internal team called the Alumni Support Financial Services team. They help our students with loan repayment and loan repayment options, including PSLF. Occasionally, there would be some notification to employees letting them know they work for a PSLF-eligible employer, and they could speak with an Alumni Support Financial Services team member if interested. Now, with the recent PSLF changes and our partnership with Attigo, it allowed us to change that narrative and increase the urgency and the intentionality of our support.
What aspect of Attigo student loan counseling interested you most?
It's a couple of things. One, it was partially the waiver, making sure that our employees had access to the new PSLF information. We also appreciated the webinar offerings as well as counseling services. Attigo offers different ways for employees to get the information and assistance they want and need.
I also can't overstate that our past relationship with Ascendum had a positive impact on our decision. From our prior experience with Ascendium helping our student borrowers, we knew that there was a lot of knowledge about this program, how it worked, how you could help people, get enrolled and get qualified payments. We had a high level of confidence that it would be a valuable interaction. It wasn't just that there was a service available, we really felt like the service Attigo provides was one we could trust and could trust to send our employees to.
Have you found any other benefits of working with Attigo?
Unfortunately, the federal loan repayment programs are very complex, no matter which way you slice it. We try our best to educate people, but it can be difficult, especially with this program. There's also just a general sense from a number of people that "I must not qualify," or "this program is not for me." I think a lot of people had that feeling until we started working with Attigo to get the word out.
We wanted to get people excited about this. We wanted them to know, "hey, it doesn't hurt to have a phone call or attend a webinar to learn more. It could make a really big difference in your life." The idea that we could get a rejuvenated effort and some excitement around something new was another reason a partnership with Attigo sparked our interest.
What has been the biggest benefit to the organization so far?
It's twofold. One is certainly in cases where people qualify, it can be life-changing, right? Some people have significant amounts of loan debt that qualifies for either forgiveness or debt reduction, and that's life-changing for our employees. The biggest benefit is really the support this program can bring to employees and how it can help them in their life financially.
It's also another way to show as an employer that we care. That it isn't just about people coming to work and receiving compensation from their employer. We view these things as benefits to the employee. If we can get them additional resources that can help them in other ways in life, financially or otherwise, that's something we're always very interested in doing for our employees.
What feedback have you heard from employees about the services being offered?
It's overwhelmingly positive, they're excited. We've had some employees qualify for full forgiveness. We had an initial communication campaign letting employees know they have these resources available, both internally talking to our team or externally with the services offered by Attigo.
Then, we had a secondary communication that came from our university president about one of our employees who reached out directly and said "this is an amazing service that you pointed me to. I was able to qualify for this program and this is really life-changing for me."
Even that secondary communication coming from the president saying, hey, this is valuable and people do qualify, it created a bit of a buzz. It excited employees and we had more people tuning in and either calling or listening in on the webinars to learn more about the program.
Do you have any advice for other nonprofit employers considering offering student loan counseling services to their workforce?
I think it should be heavily weighed along with other benefits that employers offer. As people have heard pretty broadly in the news, student loan debt is something the nation is dealing with and looking to address in different ways.
I don't think it's enough to assume that just because people qualify for student loan programs that they're enrolled in them, or that they even know about them, because unfortunately they are complex. People have to take actions to make things happen, and so I think it's a really good benefit to offer counseling and informational services to employees on these types of things.
Anything we haven't covered that you wanted to share?
Just that our faith in the process had to do with Ascendium. We knew the process would be efficient for our employees. They would get good service from people that know how to navigate these complex processes. We're really happy we were able to partner in this and get some information out to our employees and help them.