Getting to Know Attigo's Training Team
Posted on Nov 7, 2023 1:33:21 PM | By The Attigo Team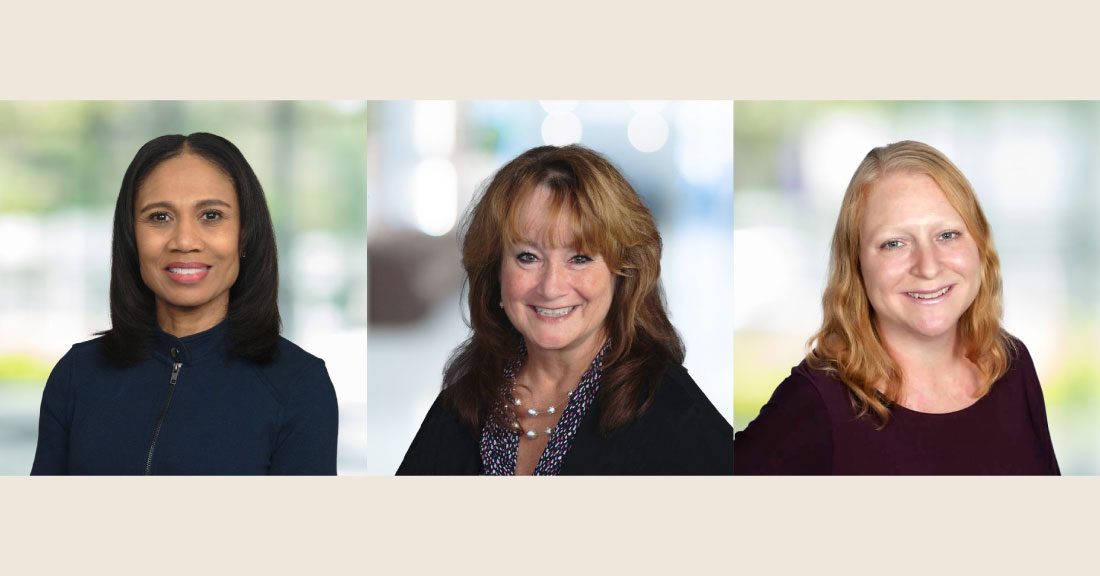 As a people leader, you understand the importance of providing ongoing learning opportunities for your team. It is the key to the greater adaptability, innovation, and responsiveness required in today's workforce. By 2030, it's projected that a global talent shortage could cost businesses as much as $1.8 trillion (Source: hrmorning.com). Unfortunately, you also know just how hard it can be to fit vital training and professional development into busy schedules and tight budgets. If you're looking for cost-effective training that can help your organization prepare for the upcoming talent shortage, Attigo has the solution. We provide professional development training tailored to your unique needs.
High-Quality Training for Busy Professionals
In addition to student success and student loan repayment services and resources, Attigo's team of expert trainers provide engaging and informative sessions designed to keep professionals a step ahead in an ever-changing world. We recognize that personal development is tied to professional growth, and our training offers diverse and relevant topics for both. From free webinars to By-Request Training, the Attigo training team has solutions designed to meet your schedule and budget.
SmartSessions
Our free webinars provide busy professionals with important information. Presented by certified trainers with decades of experience, SmartSessions are available several times each month on a variety of topics. From organizational development and personal wellness to business solutions and student loan repayment success, you're sure to find a session to help you succeed.
By-Request Training
If you're looking for individualized training, we provide By-Request options for a nominal fee. Our expert trainers can provide individualized information on an array of topics custom-made to meet the needs of your staff, from student loan repayment to stress management and conflict resolution.
Get to Know the Team
Tasha McDaniel
"Continuous training is vital for individual and organizational effectiveness, particularly in today's environment."
Tasha has over 30 years of experience in higher education, sales, and learning and development. While her expertise is already exceptional, Tasha continues her own learning and professional development throughout her career. In fact, she recently added Mental Health and Wellness in the Workplace certification to her toolkit. "As an Attigo Trainer, I get to inspire and influence people to achieve goals," says Tasha.
Additionally, Tasha has a master's degree in public administration. She is an Accredited Financial Counselor with the Association of Financial Counseling and Planning Education (AFCPE). She's also a certified Health and Wellness Coach with the American Council on Exercise (ACE) and a Behavior Change Specialist with ACE. Tasha has also earned a certificate in Diversity, Equity, and Inclusion in the Workplace.
Michiale Schneider
"With our world constantly changing, it's important to embrace continuous learning so you have the knowledge to navigate uncertain waters."
When it comes to being a member of the Attigo training team, Michiale not only brings a wealth of knowledge and experience to her sessions — she also has a great time while she's doing it. "It's fun!" says Michiale. "I love presenting."
Michiale has over 40 years of experience in learning and development, higher education, and sales. She was a former director of financial aid with her master's degree in Higher Education Administration from the University of Toledo. Michiale is also an Accredited Financial Counselor with the Association of Financial Counseling and Planning Education (AFCPE).
Hannah Achtor
"Life doesn't stop when we graduate from school, nor should education."
With over 20 years of experience in the student loan industry, Hannah provides keen insight through her training sessions. With over 20 years serving in professional leadership roles, she also has a firsthand understanding of the struggles leaders often face. "Employers and schools can't do it all," says Hannah. "It's difficult to run a business and accomplish everything throughout the day while still focusing on developing staff to their full potential. This is where the Attigo trainers can make a difference." Hannah believes Attigo webinars can be a quick and easy way to enhance skills, better understand specific subjects, and pick up tips that can be used professionally and personally.
Hannah has a bachelor's degree in English and is a Certified Financial Education Instructor, as well as certified DISC practitioner. More recently, she has delivered student loan repayment presentations to numerous organizations, including colleges and universities, nonprofits, professional associations, and state agencies.