Nudge Students to Fin Lit Success by Targeting, Teaching & Tracking
Posted on Aug 13, 2019 11:32:38 AM | By The Attigo Team

The national conversation on student loan indebtedness is really heating up. Most articles and news releases on the topic tend to include the word "crisis", which is not surprising given the latest student loan related statistics. While schools are being held accountable for student outcomes, they in fact, are doing quite a lot to help students become financially capable and aware of their indebtedness. In this post we introduce a new resource to support schools in their fin lit endeavors.

This accountability factor is driving more schools to target, teach, and track engagement in personal financial education. Being able to nudge students forward, expand their knowledge, and show positive impacts is key to meeting accountability metrics. If you're feeling a little behind the 8-ball in planning or upgrading your campus financial wellness program, we're hoping this blog provides the inspiration and insight you need to get things rolling.
Student Loan Indebtedness Statistics
Most campus-based financial wellness programs have multiple components. Initiatives like peer counseling, seminars, and an online curricula are just a few. Today we'll share information on how new features added to GradReady's on-line curriculum can help meet the growing needs of schools and their students.


Attigo Team: GradReady's free financial wellness curriculum was introduced in 2013 and supports hundreds of schools and thousands of students. Tell us about the new features you've recently added and the impetus for creating them.
Carrie Hansen (Carrie), GradReady Product Manager: GradReady's new dashboard helps schools understand their student's engagement within their GradReady website. Schools can clearly see who is progressing through the financial wellness curriculum and who is not. Data can be monitored and reports created to help measure engagement and impact while also reporting on student outcomes like improvement in their financial wellness knowledge and behavior. The dashboard also makes it easy for administrators to share information with leadership teams.

How do you show a school who's not engaging?
Carrie: To further support schools in their commitment to students, we created a pre-enrollment feature that lets schools identify a unique group of potential users and track their engagement through the GradReady dashboard.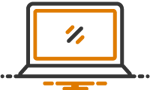 It works like this:
The school identifies a group

A

ssigns those potential users a unique

Cohort ID

(name)

Imports a list of the

potential users

Invites them

to create a GradReady account
From there, the dashboard presents and reports on numerous data points.

Could you give an example of how a school might use this feature?
Carrie: Sure. Let's say a school pre-enrolls their incoming freshman and requires them, by a certain date, to complete a knowledge path including taking quizzes to measure their comprehension. Student progress is monitored, and the data identifies which students are using the curriculum and comprehending the content and which are not. With this insight schools can provide nudging and support to move these students forward in their financial wellness journey. With this resource schools can even use incentives, like drawings for bookstore gift cards, to help motivate students forward. The dashboard is a key component to help schools facilitate their programming.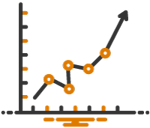 The dashboard also provides a single-lookup feature. This lets administrators easily see the engagement and activities of one specific student. It can be used in counseling sessions or perhaps in a classroom where a professor might want to review a student's test scores.

What problems were you trying to solve for schools and students?
Carrie: We wanted to help schools in their commitment to engage students in an important curriculum. We've always had reporting but it wasn't presented in real-time with a 24/7 accessible platform. Developing our products and services typically starts from conversations with our customers. We're genuinely focused on providing solutions to make their jobs easier and their impact greater.

Tell us about the pilot programs that were run with schools to develop these new features.
Carrie: The insight from our customers is incredibly valuable. We worked with the University of Pittsburgh's (Pitt) Office of First Year Experience (FYE). Pitt was an existing user of GradReady, so it was easy for the FYE team to visualize the use of GradReady as part of the FYE student curriculum. The FYE team pre-enrolled their incoming freshman and directed them to GradReady for poignant financial literacy topics. Pitt monitors who has completed account creation, taken quizzes (and their scores), and who needs an additional nudge to get the job done. The dashboard provides Pitt with some great insight to know who may need additional help at this stage of the game.
The other school we worked with was the University of Wisconsin-Madison (Madison). While GradReady is available to all students on the Madison campus. Administrators wanted to look at connecting with students who receive certain scholarships. Helping at-risk students navigate enrollment includes more than financial aid and for that reason the Office of Student Financial Aid has pre-enrolled key cohorts in the program. Administrators are monitoring engagement and when needed, nudging students along.

How does GradReady set itself apart from other financial wellness curricula?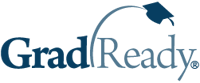 Carrie: Good question. Primarily it's because GradReady is a part of Attigo's family of student success solutions. Although each individual solution brings value to student success programming, when combined their power to transform lives and achieve school goals is magnified. Additionally, according to some recently polled, very satisfied, student users it's a "straight-forward, clean, and linear experience." It's always good when your users are happy with the way your product works!

Carrie Hansen has been working in product management and marketing roles for more than 25 years. She has been instrumental in developing programs, tools, and services to help students figure out how to pay for college and manage their education debt. She's seen a lot of change in the student loan industry and remains a staunch advocate for developing viable solutions that address the national student loan indebtedness concern.
Find additional resources at our Persistence and Completion Strategies page.
Reminder
To make sure you're current on all things related to higher education student success, subscribe to our monthly Attigo Connects newsletter delivered right to your inbox.