For 55 years we've been an industry leader providing student success solutions in partnership with colleges, universities, lenders, and scholarship providers. To further support student loan repayment success and long-term financial wellness, we expanded our business offerings to employers and service providers. Our solutions help college students and alumni, employees and customers reach their full potential.
Student Loan Repayment Assistance
We help employers make payments toward an employee's student loans; reducing their financial obligation and the time it takes to pay it off. This benefit tells recipients they're valued and you want to help alleviate a stressful burden.
Improve recruitment and retention
Ease financial burdens – helps pay off education debt faster, reduces interest paid
Eliminate the student loan payment vs. retirement contribution conflict
Reduce stress, boost morale and overall well-being
Student Loan Counseling
Student loans are confusing. We provide expert insight and counseling and have helped millions of people achieve repayment success.
Unparalleled knowledge of student loan regulations and policies
Compassionate, one-to-one personalized support
Counselors average 7+ years of experience at Ascendium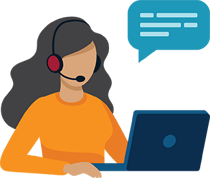 Online Financial Education
Our online solutions speak to people with the right information at the right time—from college access to completion, navigating student loans, and developing financial skills to successfully guide them in life.
Configurable to your needs, quick implementation
Intuitive, easy-to-use, responsive to multiple devices
Custom branding
Multi-media resources to support various learning styles
Online Professional Training
Our timely webinars span professional development, business solutions and student success topics. We shape leaders, strengthen teams, and keep you a step ahead in an ever-changing world.
Insightful and engaging material from Accredited Financial Counselors® (AFC)
Since 2008 have delivered 13,000+ webinars to 100,000+ attendees at 6,000+ organizations
Receive certificate of completion to satisfy professional development or performance review requirements
Who We Serve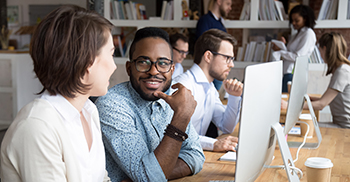 Employers
Businesses, Benefit Providers and Brokers, Government Entities
Attract and retain employees with valuable student loan repayment assistance and loan counseling benefits. Provide the support employees need to reduce the angst of student loans.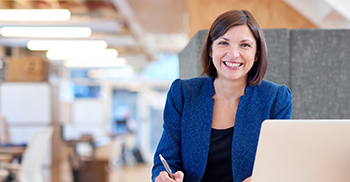 Service Providers
Financial Institutions, Insurance Companies, Member Organizations
Protect customers or members with a trustworthy student loan counseling service and online financial education. Strengthen affinity and help people achieve their financial goals.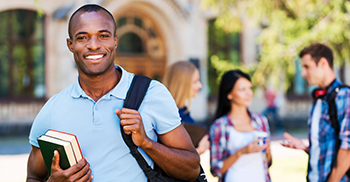 Higher Education Partners
Colleges, Universities, Scholarship Providers, Student Loan Lenders
Proven solutions to help you improve student outcomes, reduce student loan delinquency and default, and develop professionally.