Address student loan confusion
For over 50 years we've simplified the complex. Provided expert insight and counseling. And helped millions of people achieve repayment success. Provide your employees and customers with personalized support from a trustworthy source.
---
Counseling that goes above and beyond traditional loan servicing support
Clear, Accurate
Guidance
Unparalleled knowledge of federal student loan regulations, policies and servicing activities.

High-touch Personalized Conversations
Compassionate counselors tailor discussions to each borrower's unique situation, with no talk-time limitations.
Borrower Impact
Reduce confusion & anxiety
Decrease financial stress
Build confidence to seek help as needed
Protect from fraud
Solution Features
Customer branded
Easy onboarding
Toll-free number, bilingual counselors
Experienced counselors average 7+ years at Ascendium


"Brittany kept calling her loan servicer because she couldn't afford her student loan payment, but nobody answered. After I told her about the CARES Act forbearance in effect, she was elated. Brittany will call us back when the suspension ends, to review her options and connect with her loan servicer. She kept saying how relieved she was."
- Shelley
Student Loan Success Center Coach
Combine with other products to maximize impact
Combine student loan repayment assistance with personalized loan counseling and online financial education to help employees achieve financial wellness more quickly.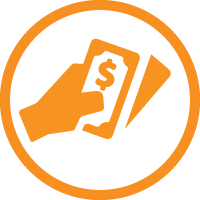 Student Loan Repayment Assistance
Co-Pay Partners®
Make contributions to employee student loans to help them conquer their debt more quickly.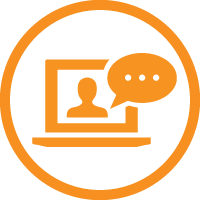 Online Financial Education
Knowledge Center
Generate better financial outcomes with engaging videos and interactive tools.