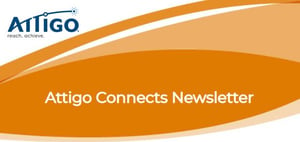 Get monthly information from our best and brightest. We'll deliver valuable insight and resources to help you improve student outcomes, including persistence and completion, debt management, and repayment success.
Get fresh insight and access to:
Attigo blog posts
Student success tips
Our free webinar training events and conference schedule
Don't miss out! Subscribe today to stay informed and receive the latest on student success delivered to your inbox.